DFSS Workforces Services SPRING Forward Housing Navigation (RFP)
City of Chicago
Department of Family and Support Services
Legal Advertisement Request Form
DESCRIPTION: Department of Family and Support Services (DFSS),
Workforce Development Services: SPRING Forward: Re-entry, Employment, and Housing Navigation Pilot – Housing Navigation
The goal of the two-year SPRING Forward (Selected Pre-Release for Intensive Navigation Support Going Forward): Re-entry, Employment, and Housing Navigation Pilot Program is to address the negative economic impacts of the COVID-19 pandemic on residents returning from Cook County Jail (CCJ) or the Illinois Department of Corrections (IDOC) by providing re-entry, employment, and housing navigation services to facilitate access to affordable permanent housing, wrap-around supportive services, and connections to job training and employment placement programs in order to stabilize returning residents and mitigate the risk of recidivism. Challenges typically faced with re-entry by the formerly incarcerated have been exacerbated by the COVID-19 pandemic and mitigation policies that have disrupted transition efforts by individuals and the agencies and community organizations that seek to assist them. Returning residents also faced a disrupted job market. At its peak in April 2020, the federal unemployment rate reached 14.8 percent. Moreover, although financial anxiety and social isolation were heightened in the general population during the pandemic, those same issues affected formerly incarcerated people more acutely. Consequently, returning residents have faced a diminished job market with fewer supports and an increased likelihood of mental health problems.
As a response to the COVID-19 pandemic, the SPRING Forward Pilot Program will provide housing navigation services to facilitate access to housing and housing supportive services to stabilize returning residents and mitigate the risk of recidivism for residents released from CCJ and IDOC to the City of Chicago. The program will serve returning residents who are at the highest risk of homelessness and recidivism.
Through the SPRING Forward pilot, DFSS has released two separate RFPs to solicit proposals from Respondents who can administer the following two program components:
Housing Navigation Program (the focus of this RFP)
Re-entry and Employment Navigation Program
Respondents are eligible to apply for both RFPs.
In addition to this RFP, DFSS has released a separate RFP for the Re-entry and Employment Pilot to solicit proposals from organizations that will lead the employment component.
The Department of Family and Support Services (DFSS) seeks proposals from qualified agencies that can fulfill the program and administrative requirements of the Housing Navigation Agency component. The ideal Respondent has the demonstrated ability to collaborate with property owners and support service providers to stabilize residents transitioning to the community from IDOC, CCJ, or transitional housing programs. The Selected Respondent is required to provide these services in coordination with a Re-entry and Employment agency. DFSS anticipates funding approximately one application in the amount of $2,988,967 for the contract term. Up to $2,620,800 of this amount is a pass-through grant, which will cover the cost of rental assistance, security deposits, and furniture bank allowance for program participants. DFSS estimates the respondent will serve up to 70 participants per year.
For more information, please refer to the application posted on the City of Chicago's eProcurement page: https://eprocurement.cityofchicago.org/OA_HTML/OA.jsp?OAFunc=PON_ABSTRACT_PAGE&PON_NEGOTIATION_STATUS=ACTIVE
A note about the City's eProcurement System:
For those who have not done business with the City of Chicago before, registration in iSupplier is the first step to ensuring your agency's ability to conduct business with the City of Chicago and DFSS. Please allow five to seven days for your registration to be processed.
Current contractors need only to start an application via their existing iSupplier/eProcurement account.
All vendors must have a Federal Employer Identification Number (FEIN) and an IRS W9 for registration and confirmation of vendor business information.
RFP DUE DATE/SUBMISSION LOCATION:
March 23, 2023
12:00, NOON CST
Proposals must be submitted via on-line application.
E-mailed or faxed proposals will not be accepted.
PRE-PROPOSAL WEBINAR
A Pre-Proposal Webinar will be held on February 24, 2023, 1:00 p.m. – 3:00 p.m. Attendance is not mandatory but is advised.
Please register prior to the webinar's start using this link:
https://attendee.gotowebinar.com/register/7711409837136070997
2023 DFSS Applicant Webinar Template.Housing Navigation FINAL
Webinar link: https://www.youtube.com/watch?v=utXdBBxjGSg&t=4s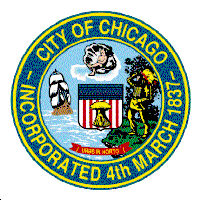 Brandie V. Knazze
Commissioner
Department of Family and Support Services
Lori E. Lightfoot
Mayor
City of Chicago
Alert Facts
Department:
People We Serve:
Programs & Initiatives: