My CHI. My Future. Community Anchor Organizations
City of Chicago
Department of Family and Support Services
Legal Advertisement Request Form
DESCRIPTION: Department of Family and Support Services (DFSS),
Youth Services: My CHI. My Future. Community Anchor Organizations
The Department of Family and Support Services (DFSS) seeks to fund community-based organizations with experience in community-level convening, strategic planning, and youth development programming to help achieve the mission and vision of My CHI. My Future. (MCMF) in their community. ​​​Measures employed to reduce the spread of COVID-19, such as school closures and lockdowns, limited opportunities for some youth to engage in productive out-of-school time activities, including activities and wrap-around services that could have connected them to a caring and supportive adult. As a result, key development years have passed for a generation of youth with limited opportunities to build skills and interact with caring adults. This harm is even more pronounced in low-income and socially vulnerable communities.
To address the COVID-19 pandemic-related effects on young people and communities, the My CHI. My Future. Community Anchor Organization Request for Proposals (RFP) seeks to provide funding for delegates to convene community-level stakeholders and caring adults committed to youth development (i.e., youth-serving organizations, faith leaders, school staff, etc.) to mobilize and connect young people of all ages to engaging and meaningful out-of-school time programming in their community. This work will include hosting monthly convenings of partners to strategize, collaborate, and share resources; and hosting community engagement events (i.e., opportunity fairs, trainings).
DFSS anticipates awarding $250,298 per contract year to 15 delegate agencies for a total of $3,754,463 per year. The term of contract(s) executed under this RFP will be from March 1, 2023 – December 31, 2024. This initiative is administered by DFSS through American Rescue Plan Act funds.
For more information, please refer to the application posted on the City of Chicago's eProcurement page: https://eprocurement.cityofchicago.org/OA_HTML/OA.jsp?OAFunc=PON_ABSTRACT_PAGE&PON_NEGOTIATION_STATUS=ACTIVE
A note about the City's eProcurement System:
For those who have not done business with the City of Chicago before, registration in iSupplier is the first step to ensuring your agency's ability to conduct business with the City of Chicago and DFSS. Please allow five to seven days for your registration to be processed.
Current contractors need only to start an application via their existing iSupplier/eProcurement account.
All vendors must have a Federal Employer Identification Number (FEIN) and an IRS W9 for registration and confirmation of vendor business information.
RFP DUE DATE/SUBMISSION LOCATION:
February 3, 2023
12:00, NOON CST
Proposals must be submitted via on-line application.
E-mailed or faxed proposals will not be accepted.
PRE-PROPOSAL WEBINAR
A Pre-Proposal Webinar will be held on January 11, 2022, 1:00 p.m. – 3:00 p.m. Attendance is not mandatory but is advised.
Please register prior to the webinar's start using this link:
https://attendee.gotowebinar.com/register/5612003433335057760
A link to the completed Webinar will be available on-line at the DFSS website after the time and date listed above for those who cannot attend at the live scheduled time. Please register prior to the Webinar's start. The purpose of this pre-submittal event is to clarify the RFP process and the scope of the required services. Attendance is not mandatory, but it is strongly suggested that interested applicants attend.
Webinar Link: https://youtu.be/14C8FrB4aHQ
MCMF Anchor Orgs Applicant Webinar FINAL 1.11.23 PowerPoint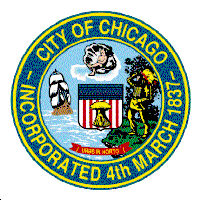 Brandie V. Knazze
Commissioner
Department of Family and Support Services
Lori E. Lightfoot
Mayor
City of Chicago
Alert Facts
Department:
People We Serve:
Programs & Initiatives: