The Chicago Department of Business Affairs and Consumer Protection brings free business resources to the community for new and existing entrepreneurs looking to start or grow their business in the City of Chicago through the Small Business Expo Series. The series of expos occur at different citywide locations and offer business resources such as City of Chicago business licensing consultants, tax clinic, financial advisors, workshops, professional headshots, networking and more.

The September expo will include a Chi Youthpreneur Corner: an engaging space designed to inspire, educate, and connect young minds eager to venture into the business world. This corner will feature several youth-targeted organizations and an interactive workshop on startup fundamentals.
---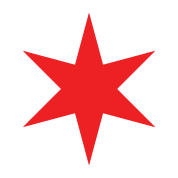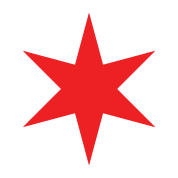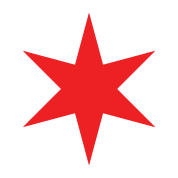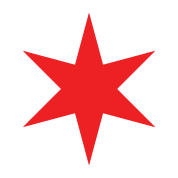 ---
Small Business Expo
Saturday, September 30, 2023
from 8:30 am to 1:30 pm
Malcolm X College - 1900 W. Jackson


Keynote Speaker
Kim Lewis, CEO and Co-Founder, CurlMix
A Chicago native, Kim Lewis is a visionary businesswoman with a remarkable entrepreneurial journey that led to the creation of a Black-owned and woman-owned natural hair care company, CurlMix. In 2015, the first iteration of CurlMix was launched, and through several research and development rounds, the comprehensive hair-care line now includes the first-ever 4-step wash-and-go system to help master your curls in 21 days. After an appearance on Shark Tank and ultimately turning down a $400,000.00 deal, Kim focused on growth and innovation for the business.
Over the years, Kim has been featured in Oprah's "Favorite Things" list, Forbes' "30 under 30" list, Crain's Chicago Business "20 in their 20s," and #93 on the Inc. 5000 list of the fastest-growing, privately-owned companies in the United States. In 2021, Kim made a groundbreaking move by extending investment opportunities to customers through equity crowdfunding and garnered an impressive $4.5 million from nearly 7,000 investors. In 2022, CurlMix's sales soared to $10 million in annual revenue and an impressive cumulative lifetime sales figure of over $30 million – all exclusively conducted online. In 2023, CurlMix expanded into retail to further reach and foster a community that celebrates natural hair.
AGENDA
The Saturday, September 30th expo will take place from 8:30 am to 1:30 pm at Malcolm X College, located at 1900 West Jackson.

The expo schedule:
Registration and Expo Opens: 8:30 am -9:00 am
Attendees can interact with exhibitors, get expert advice, and receive free professional headshots.

Welcome and Networking Breakfast: 9:00 am-9:30 am
Attendees can participate in a breakfast networking session sponsored by the Chicago Treasurer's Office
Exhibitor Hall Reopens: 9:30 am-10:30 am
Attendees can interact with exhibitors, get expert advice, and receive free professional headshots.
Keynote Speaker: 10:30 am-11:30 am
Kim Lewis, CEO and Co-Founder of CurlMix
Workshops: 11:30 am-12:30 pm
Starting a Business 101
Presented By Allies for Community Business
Starting a small business is very exciting, but it can also be very challenging. Allies for Community Business wants to help entrepreneurs get off to a great start by coaching on some very important first steps. Along with discussing the key steps for starting and growing a business, this workshop will cover how to write a business plan and create a financial forecast.

When Should I Consider Taking on Debt
Presented by Wintrust Bank
This course will provide a look in the lender's perspective; what will be needed to apply and a discussion around preparing for needed documentation.

ChatGPT and More: Boost Small Business Marketing with Generative AI
Presented by Score Chicago
Learn how to use generative AI tools, like ChatGPT and others, to create high-quality marketing content to support and grow your business. This workshop will cover the basics of generative AI and how it works, benefits and challenges, tools and platforms you can use for marketing, plus best practices, tips and how to get started.


Chi Youthpreneur: Business Basics
Presented by Terrell Allen, Owner of TSA Media
Terrell will share his own exciting journey and provide insight on how you are never too young to start your own business. This interactive workshop will cover topics such as choosing a target audience, how to turn your passion into a business and the power of social media when starting your business
Exhibitor Hall Reopens: 12:30 p.m.-1:30 p.m.
Attendees can visit exhibitors, get expert advice, and receive free professional headshots.



View and download the 9/30/23 Expo General Flyer
View and download the 9/30/2023 Expo Youth Corner Flyer
Thank you to our sponsors:
Thank you to our partners:
---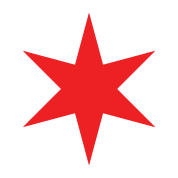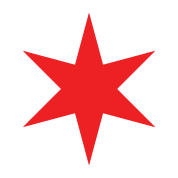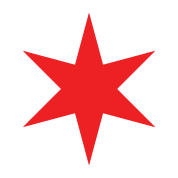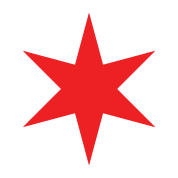 ---