SIDEWALK CAFÉ RENEWAL APPLICATIONS WILL OPEN ON JANUARY 1, 2024
---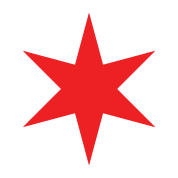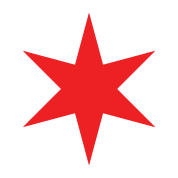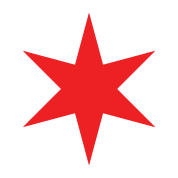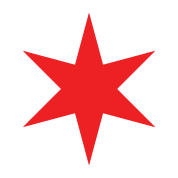 ---
Applications for sidewalk cafes must be made through the permitting web portal.
---
Overview:
The BACP-issued sidewalk café permit allows brick-and-mortar retail food establishments and tavern licenses to serve patrons on the sidewalk directly in front of or adjacent to their establishment.
Eligibility:
Applicants must have a valid Retail Food Establishment license or tavern license.
Applicants intending to serve liquor at a Sidewalk Cafe must have a valid Liquor license pursuant to Chapter 4-60 of the Municipal Code of the City of Chicago.
Sidewalk cafes must be located on the sidewalk only- they cannot extend into the street or empty lots.
Sidewalk cafes may extend in front of a neighboring property that is not a retail food or retail liquor establishment. If extending along the building side of the sidewalk, the café applicant must submit proof that they have notified in writing the owner and occupant of the neighboring property of their intention to submit an application for a sidewalk café that extends in front of their property.
Sidewalk cafes must have a boundary that fully encloses the permitted area and separates the area from the remainder of the public way, with the exception of the entrance(s).
Sidewalk cafes must be positioned to allow for a 6-foot clearance for pedestrians along the sidewalk. · A full list of requirements can be found in the Online Sidewalk Café Application and in the Sidewalk Cafe Rules and Regulations.
Timeline:
Sidewalk café permits are issued for a period of March 1 through the end of February, and may be renewed annually.
Application Process:
Applicants will need to create an account on and submit their applications through the permitting web portal. Sidewalk café applicants must submit proof of licensure (a Retail Food Establishment license or Tavern license), associated insurance documents, a site plan of the proposed sidewalk café with measurements indicated, and a photo of the sidewalk to be occupied. A full list of required materials can be found on the portal
The sidewalk café site plan must indicate how a 6' minimum pedestrian path will be maintained along the sidewalk.
After the application is approved, the applicants will be directed to pay via the portal.
Upon payment, BACP will notify the applicant electronically that the permit has been approved. The permit itself and the approved plan must be printed and displayed on the exterior wall or window of the main entrance of the establishment during all hours of operation.
Questions can be submitted to BACP at publicwayuse@cityofchicago.org.
Application Portal: City of Chicago Permit Portal
Department issuing permit: Business Affairs and Consumer Protection (BACP)