Taxicab Driver Excellence Awards

Nominations are being accepted for the Taxicab Driver Excellence Award!

Use the nomination form to nominate before April 29, 2022.


The award highlights a taxicab driver who serves Chicago's community of people with disabilities by driving a wheelchair accessible vehicle (WAV) taxicab and providing exemplary customer service to passengers. WAV taxicab drivers provide a critical service for people with disabilities by increasing accessible transportation options throughout Chicago.


Annually, the Chicago Department of Business Affairs and Consumer Protection (BACP) recognizes outstanding taxicab drivers for displaying exemplary service to people with disabilities. The award recipients are each awarded a free Chicago taxicab medallion to place a wheelchair accessible vehicle into service as a taxicab.
Nominate: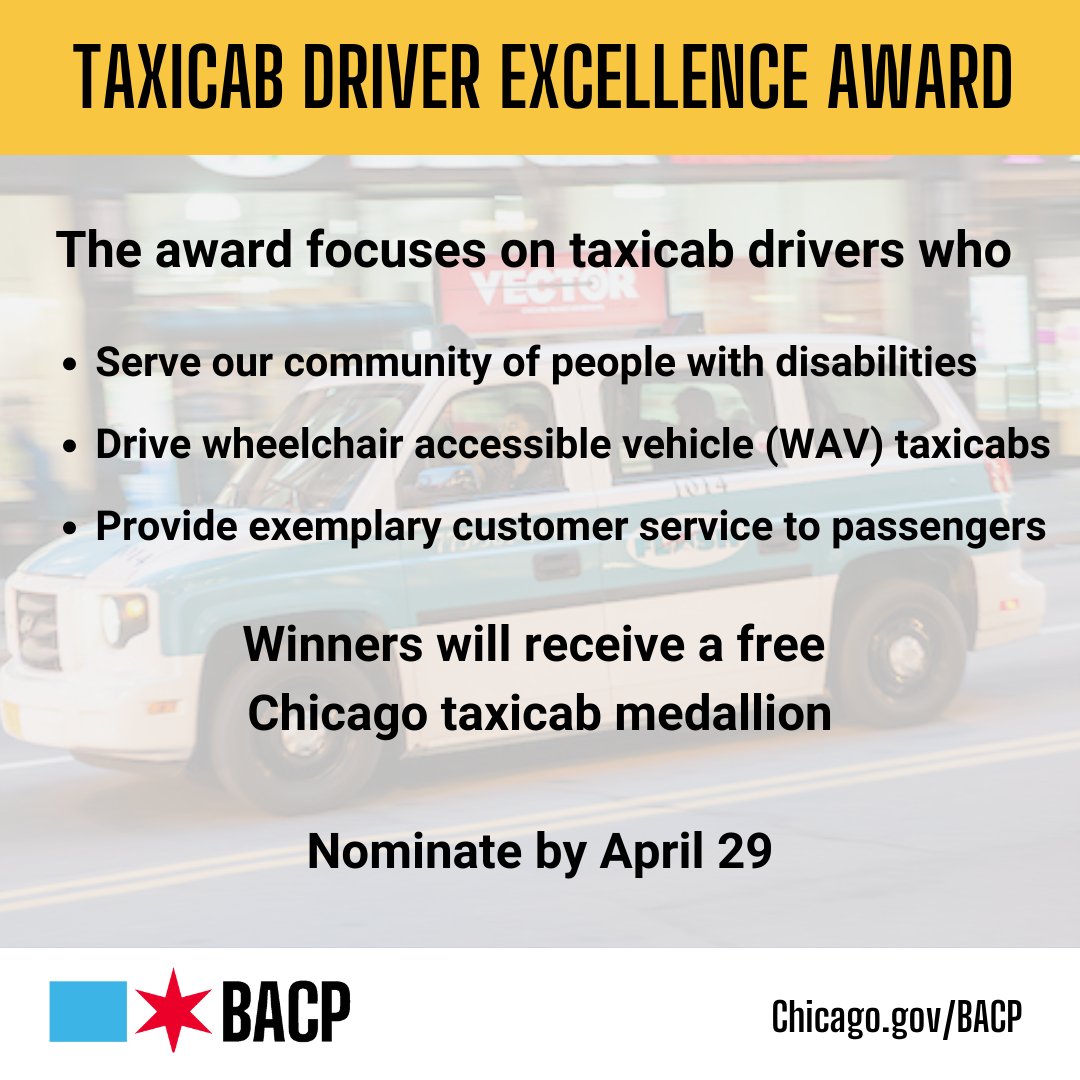 Public Vehicle Industry Notices: