Our Mission
The mission of the Chicago Department of Public Health's Food Protection Division is to educate food businesses, inspect food establishments, address food-related emergencies, and otherwise act in the public interest. Through the inspection of food establishments and education of the food service manager, we are able to promote public health in the areas of food safety and sanitation to prevent the spread of food-borne disease.
In carrying out these responsibilities, members of the Food Protection Division conduct periodic inspections of food establishments in the city of Chicago. There are approximately 16,000 food establishments licensed in the city. These food establishments include:
Restaurants
Grocery stores
Convenience stores
Bakeries
Hospital kitchens
Nursing homes kitchens
Daycares, schools
Seasonal facilities
Wholesale food establishments
Temporary food events
The Food Protection Division gets its mandate from the City of Chicago's Food Service Sanitation Municipal Code and the Rules and Regulations promulgated by the Chicago Board of Health in support of its mission to provide food safety training for food service managers responsible for food safety, to perform inspections of food establishments to ensure adherence to the aforementioned regulations, and to provide service and education to the general public.
About Us
The Sanitarians - or Health Inspectors - are on call 24 hours a day to perform their duties when emergencies arise. The areas focused upon during a food safety inspection are:
Health and disease control of food handlers
Food source origination and wholesomeness
Food-handling practices and proper temperature control
Cleanliness of food handlers
Hand-washing facilities
Personal hygiene of employees
Each sanitarian also focuses on areas of sanitation pertaining to rodent control, facility maintenance, equipment adequacy and cleanliness, and sanitary maintenance. Additionally, the sanitarian responds to emergencies and investigations of food-borne outbreaks.
Our sanitarians are licensed in many areas of the Environmental Health field. Many hold state licenses such as Environmental Health Practitioners, Certified Pest Control Operators, Certified Food Service Managers and Instructors, and Swimming Pool Operators.
Sanitarians certified as Swimming Pool Operators inspect indoor and outdoor public pools in the city of Chicago, Swimming Pool Operators inspect approximately 290 indoor pools, and 95 spas within the city.
Chicago's sanitarians not only conduct close surveillance of swimming pools, spas and restaurants, but also of food handling throughout the entire food distribution system, from wholesale food processing plants to warehouse distribution centers.
Downloads
CDPH Restaurant Start-Up Guide


This explains the role of CDPH in the licensing and inspection process and also highlights the roles of some other City departments involved in the licensing and/or overall inspection process.
Contact Us
Address:

Chicago Department of Public Health
Food Protection Division
2133 W. Lexington
Chicago, IL 60612
---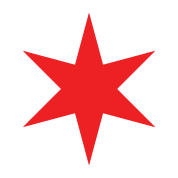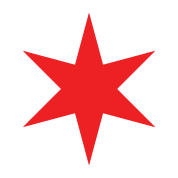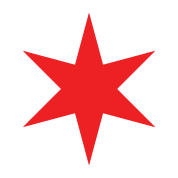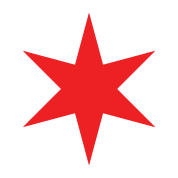 ---