Partnership for Healthy Chicago
Background
The Partnership for Healthy Chicago (Partnership) is a partnership of diverse public health stakeholders working to achieve health equity by strengthening Chicago's public health system and addressing social and structural determinants of health. As part of its efforts, the Partnership works with and through the Chicago Department of Public Health (CDPH) to conduct community health assessments and develop community health improvement plans, which serve as part of the required documents for CDPH's public health accreditation and certification as an Illinois local health department (IPLAN: Illinois Project for Local Assessment of Need). The Partnership for Healthy Chicago formed in 1998 as part of the National Turning Point Demonstration Grant funded by the W.K. Kellogg and Robert Wood Johnson Foundations.
Members
Members of the Partnership represent broad multisector entities that impact the public's health, including: governmental agencies; provider, hospital and health center associations; schools and academia; research and policy organizations; faith and business communities; community development organizations and community and social service organizations. The Partnership for Healthy Chicago is co-chaired by the Sheri Cohen of the Chicago Department of Public Health (CDPH) and one partner organization. Starting in 2018, Chloe Gurin-Sands from the Metropolitan Planning Council is the co-chair. CDPH staffs the Partnership. (See Organizational Member List).
Mission
The Partnership for Healthy Chicago works to achieve health equity by addressing fundamental systems-level issues through community engagement, stakeholder alignment, institutional coordination and policy development.
Our Vision for Chicago
All people and all communities have power, are free from oppression and are strengthened by equitable access to resources, enviornments and opportunities that promote optimal health and well-being.
Healthy Chicago 2025
The Partnership worked in collaboration with CDPH to conduct a comprehensive and inclusive community health assessment, modeled after the National Association for County and City Health Officials' (NACCHO) Mobilizing for Action through Planning and Partnerships framework. The priorities identified in the assessment led to the Healthy Chicago 2025 community health improvement plan. The goal of this work is to eliminate the 8.8-year gap between Black and White Chicagoan's life expectancy.
Healthy Chicago 2025 serves as the CDPH's submission to the Illinois Department of Public Health as one of the requirements of local public health department certification and as one of the requirements for National Public Health Accreditation.
Focus on Guiding Principles
The Partnership works to embody the Healthy Chicago 2025 Guiding Principles in its operations and initiatives. The Partnership recognizes that, to achieve the Healthy Chicago 2025 vision, authentic community engagement in all processes is needed, with shared power and shared decision making. The Partnership is directing its efforts to strengthen these fundamental components in its partner organizations and the public health system.
Healthy Chicago 2025 Guiding Principles
Antiracism
Asset-based
Equity-focused
Trauma-Informed
Capital-building
Community led
For more information about the Partnership, contact Sheri Cohen at sheri.cohen@cityofchicago.org
Previous Community Assessments and Plans:
Healthy Chicago 2.0:
---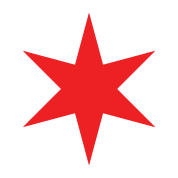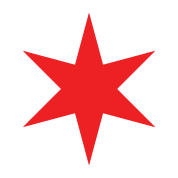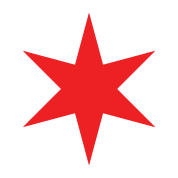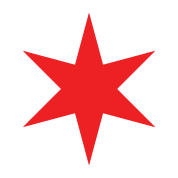 ---