Frequently Asked Questions - Healthy Chicago Survey
Wave 5 of the HCS will launch in November 2018 and will run for approximately six months.
Q: What is this survey about?
A: The Healthy Chicago Survey is a telephone survey led by the Chicago Department of Public Health to better understand the health of Chicagoans. In 2017, CDPH partnered with the Ann & Robert Lurie Children's Hospital to also ask questions about children's health in Chicago.
Q: How will you use this information?
A: This information will help the Chicago Department of Public Health and its partners measure and monitor progress of its community health improvement plan, Healthy Chicago 2.0. The survey provides information to inform CDPH's policies, programs, education initiatives and public awareness campaigns that will help improve the health of your community.
Q: What kind of questions will you ask?
A: The survey will ask questions about your health, health behaviors, access to health and mental health services, and aspects of your neighborhood that impact health.
Q: Who is doing the survey?
A: Abt Associates is an independent social science research firm that has been contracted by the Chicago Department of Public Health to conduct the Healthy Chicago Survey.
Q: How do I know you are who you say you are?
A: All of our survey interviewers are hired and trained to administer the Healthy Chicago Survey. If you would like to verify the legitimacy of a Healthy Chicago Survey interviewer, you can call 1-866-681-1258. When you call, mention you are calling about the Healthy Chicago Survey.
Q: Why was I selected to participate? Why can't you just call someone else?
A: This survey is based on randomly selected telephone numbers in Chicago. Since the telephone numbers and specific household members are picked by chance, we can't substitute households or individuals. Your participation assures that your neighborhood is represented.
Q: I'm in good health. Why do I need to participate?
A: I'm glad your health is good! To have an accurate picture of the health of Chicagoans, we need to interview people both in good health and in poor health. Your phone number was randomly selected and your responses will help the Chicago Department of Public Health better understand how Chicagoans across the city and in your neighborhood are doing.
Q: I'm unlisted or on the state or national "Do Not Call" list, how did you get my phone number?
A: The phone numbers called are generated randomly using a computer, because we need to talk to people in every neighborhood. The computer can even dial unlisted numbers. Signing up for the "Do Not Call" registry prevents telemarketers who are trying to sell something from calling you. We are not selling anything. We are calling to conduct a legitimate health survey for the Chicago Department of Public Health.
Q: Are my responses going to be confidential?
A: Your answers are all completely confidential. You don't have to give me any information that would identify who you are, such as your name or address. Your information is handled in a secure and confidential manner. Answers to survey questions are aggregated, which means that no one person's answers can be traced back to them.
Q: Why do you have to ask so many questions?
A: We know that many of the questions asked are about your personal health and may be difficult to discuss with a stranger. For many of these issues there is no other way of knowing if a problem exists without asking about it. Your answers are combined with others to help the Chicago Department of Public Health understand and plan for the health needs of city residents.
Q: How long will the survey take?
A: The length of the survey depends on how you answer certain questions, but it takes about 15 or 20 minutes for most people.
---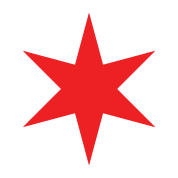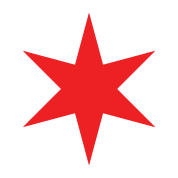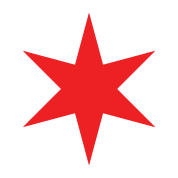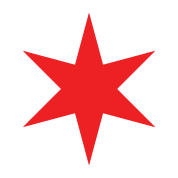 ---