CORONAVIRUS RESPONSE CENTER
COVID-19 in Chicago
The State of Illinois imposed new mitigation measures that went into effect on Friday, November 20 at 12:01 am. These restrictions are the most up to date and take precedence over the industry-specific guidelines if there are points of contradiction.
Click here to view all up-to-date Phase IV Capacity Guidelines
The following industries or activities are closed indoors:
Restaurants & Bars, Movie Theaters, Performance Venues, Museums, Group Sports & Recreational Activities
Meeting Rooms, Banquet Centers, Private Party Rooms, Private Clubs, Country Clubs and other Event Venues may not host gatherings indoors or outdoors
The following industries or activities may continue operating under the following regulations:
Bars and Restaurants: Outdoor service, take-out, curbside pick-up, and delivery can continue. Reservations required for outdoor service. Private event spaces must be closed
Retail stores: 25% capacity
Grocery Stores and Pharmacies: 50% capacity (note: big box store that sell a combination of general retail, groceries and/or pharmacies among other goods must operate at 25% capacity)
Places of worship: Limit each indoor space to 50 individuals, while practicing social distancing, or 25% capacity (whichever is fewer). However, special events such as weddings, potlucks, and other community events can have no more than 10 people. It is also recommended that regular services operate at no more than 10 individuals, when possible. Funerals are limited to 10 family members of the decedent, not including staff
Health and Fitness Centers: 25% indoor capacity; indoor group classes must cease; outdoor activities allowed at 25% capacity with group activities limited to 10 people or fewer; locker room areas, including saunas and steam rooms should be closed.
Personal Services: Limit to 25 individuals or 25% capacity, whichever is fewer. Services that require the removal of face coverings must cease. Physical, occupational and massage therapy allowed as deemed necessary by a medical provide
Outdoor Activities: Outdoor museums, performance venues and other outdoor activities can continue at 25% capacity. Group sizes are limited to 10 people or less, with total capacity limited to 100 people, while social distancing. Reservations required for each guest.
Out-of-School Programs: Indoor group exercise or fitness classes must cease (e.g., dance, yoga). Programs in which participants are primarily seated/stationery may continue in cohorts of up to 15 people (e.g., painting, creative writing, homework help).
Libraries: Considered an essential service as they support Chicagoans needing support with remote learning, job searching, temporary refuge for weather relief, securing needed benefits and resources. Libraries may remain open at 25% indoor capacity with protective measures in place to ensure the health and safety of the public and staff. See chipublib.org for more details.
Non-essential businesses must be closed to the public between the hours of 11:00 pm and 6:00 am
Impact on liquor sales:

Bars, restaurants and other establishments with a Tavern or Consumption on Premises-Incidental Activity license can sell alcohol on-site or to-go until 11:00 pm
Liquor stores, grocery stores and other establishments with a Package Goods license must still cease alcohol sales at 9:00 pm.

Restaurants may continue to sell food via delivery, takeout, or curbside pickup at all hours
---
Read the Latest Data Daily Report or use our interactive COVID Daily Dashboard for more detailed data on the pandemic in Chicago. All data presented is available for developers through the Chicago Data Portal.
The City of Chicago entered phase four of the "Protecting Chicago" framework: Gradually Resume on Friday, June 26. We continue to mobilize every resource at our disposal and collaborate with national, state and local partners to develop a comprehensive and coordinated response to the virus. Please continue to check this page for resources and guidance and follow us on social media, as information changes quickly. And continue to do your part. Be Safe Chicago.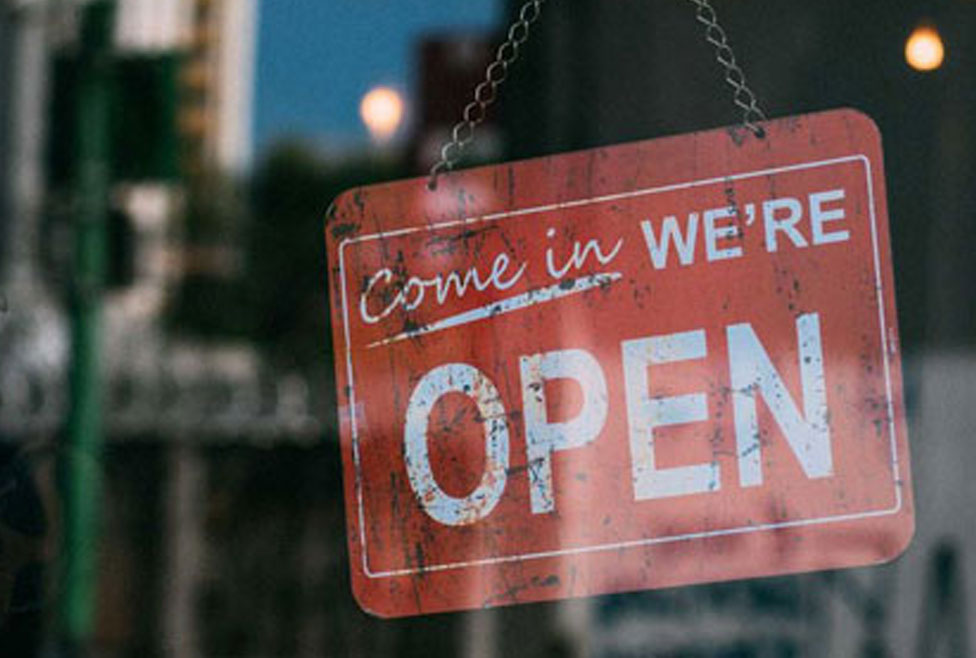 Click here to learn more about the City's plans for phase four of the "Protecting Chicago" reopening framework.
If you have any additional questions
Please email us at coronavirus@chicago.gov or call 312-746-4835.
The Chicago Department of Health has established a call center to address questions from the public. Phone lines are currently staffed from 9 a.m. to 5 p.m. Monday through Friday.