Vaccine
The JYNNEOS™ vaccine can help protect people against mpox (monkeypox) when given before exposure to the virus. CDPH strongly encourages those eligible to get the vaccine to protect themselves and others.
The vaccine is a two-dose vaccine given under the skin 28 days apart. Optimal protection is not achieved until two weeks following the second dose.
Mpox vaccine appointment text message program
The Illinois Public Health Association encourages gay and bisexual Illinoisans, residents with immunocompromising conditions, and anyone who may have been exposed to the mpox virus to schedule mpox vaccination appointments as soon as possible at local health departments statewide.
Illinoisans can sign up to receive mpox care resources and vaccine appointment information through SMS text message. Registration for the service is free through IPHA's Know Mpox campaign.
Anyone interested in signing up for this service should text "Mpox+" followed by their five-digit U.S. mail postal code to 36363. The service also offers vaccine appointment reminders, mpox symptom information, and verifiable messages from healthcare providers..
Vaccine Eligibility
The two-dose series of mpox JYNNEOS™ vaccine is currently available to anyone who:
Lives in Chicago and Illinois, including students enrolled in Chicago's universities/colleges,

Has not previously been infected with mpox,
The vaccine is recommended for those who are or anticipate:
Having skin-to-skin or intimate contact (e.g., household members with close physical contact or intimate partners) with someone diagnosed with mpox
Living with HIV, especially those with uncontrolled or advanced HIV
Being eligible for or currently taking HIV-PrEP
Exchanging good or services for sex
Being a sexually active bisexual, gay or other same gender-loving man, or sexually active transgender individuals. Especially consider getting vaccinated if you:

Meet recent partners through online applications or social media platforms (such as Grindr, Tinder or Scruff), or at clubs, raves, sex parties, saunas
Have been diagnosed with sexually transmitted infection(s) (STI) in the past 6 months
Emergency Use Authorization from the FDA allows those who are under the age of 18 and meet the above criteria to receive the vaccine beneath the skin (subcutaneously), with the consent of their parents or guardians.
We are still learning about how well the vaccine can protect you. Even after getting vaccinated, it is recommended you still take precautions, especially if you are at high-risk for severe illness from mpox.
Currently, the CDC is not encouraging vaccination against mpox for the broader public or for everyone who is sexually active.
Second dose eligibility
The full course of vaccine consists of 2 doses given at least 4 weeks apart. Immunity starts to build in the days and weeks after the first dose, although full immunity does not occur until 2 weeks after the second dose. Anyone who has had a first dose at least 28 days ago and who has not been infected with mpox virus is eligible for a second dose.
How to get vaccinated
If you are eligible to receive the mpox vaccine, contact your healthcare provider or use the vaccine finder application below to find a provider near you. Encourage your healthcare provider to visit Chicago Health Alert Network if they are unfamiliar with mpox. The Chicago healthcare providers listed below have received doses of vaccine for those who meet eligibility criteria. Please contact the providers directly to see if they have currently available doses or appointments.
If you live in suburban Cook County, visit the Cook County Department of Public Health website for more information about vaccination locations outside of Chicago.
Chicago Department of Public Health:
Mpox Vaccine Finder
Vaccine cost
Mpox vaccines are free. However, you could be charged an administration fee in certain medical settings. Ask ahead about any costs. Providers may bill a program or plan that covers the mpox vaccine administration fee (like your private insurance or Medicare/Medicaid).
injection method
Mpox vaccine is administered both subcutaneously (typically over the triceps) and Intradermally (between the layers of the skin on the forearm or below the shoulder blade). Both methods are equally effective. Intradermal method requires a lower volume of vaccine for the same level of protection. Both injection methods require two doses 28 days apart.
---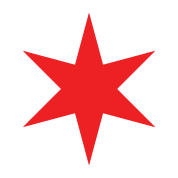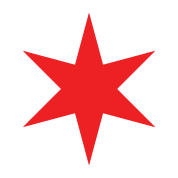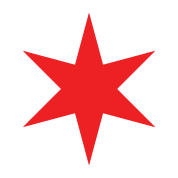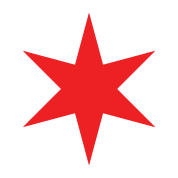 ---