Lead Safe Housing Registry
The Chicago Department of Public Health Lead Safe Housing Registry List was developed to help agencies and families with young children locate housing that has been made "lead safe." Lead based paint is primarily found in homes that were built before 1978. The following properties were determined to be lead-safe following participation in the Chicago Department of Public Health (CDPH) Childhood Lead Poisoning Prevention Program (CLPPP), funded by the U.S. Department of Housing & Urban Development's Office of Healthy Homes & Lead Hazard Control and/or Cook County Department of Public Health Torrens programs. The properties on this list received a lead inspection and risk assessment by licensed lead risk assessors. All units have been mitigated and/or abated by licensed lead abatement contractors. This list does not mean the units listed are vacant or available at this time. If the property contains multiple units (i.e., two-flat, three-flat), other units at the identified property that are not listed may not be lead-safe.
"Lead-safe" means that there was no deteriorated lead-based paint and no lead-contaminated dust at the time of the lead evaluation. This does not mean the property is "lead-free" as lead-based paint or lead in the soil may remain. On-going lead safety requires the owner to safely maintain paint coatings and soil covering and to use lead-safe work practices in maintenance or repair of the unit. Prospective renters or buyers should check with the owner to determine if these practices have been followed.
Our office makes no guarantees as to the current condition of the property since the clearance testing date listed, indicated in the list below as the "Lead-Safe Date." Normal deterioration or activities of the owner, tenants, or others may have disturbed lead-based paint and contaminated the unit since the test date. Please contact us at 312-747-LEAD (5323) for more information about Chicago Department of Public Health Childhood Lead Poisoning Prevention Program.
| Address | Building Type | Zip Code | Lead Safe Date |
| --- | --- | --- | --- |
| 5317 S Mozart St | Single-family | 60639 | 9/30/2020 |
| 5748 W North Ave, Unit 3 | Multi-unit | 60653 | 9/30/2020 |
| 5748 W North Ave, 2 | Multi-unit | 60653 | 9/30/2020 |
| 6234 S Major Ave, Unit 1 | Multi-unit | 60638 | 9/30/2020 |
| 7336 S Emerald, Unit 2 | Multi-unit | 60621 | 10/20/2020 |
| 5111 W Wrightwood | Single-family | 60639 | 10/26/2020 |
| 7414 W School | Single-Family | 60634 | 10/28/2020 |
| 3241 W Washington Blvd | Multi-unit | 60624 | 10/30/2020 |
| 2421 N Major Ave | Single-family | 60639 | 11/4/2020 |
| 8046 S Manistee, Unit 2 | Multi-unit | 60617 | 11/20/2020 |
| 8616 S Paulina | Single-Family | 60620 | 11/20/2020 |
| 2512 S Ridgeway Ave | Multi-unit | 60623 | 12/15/2020 |
| 7158 S Wolcott | Single-family | 60636 | 12/30/2020 |
| 6214 N Mozart, Unit 3N | Multi-unit | 60659 | 1/13/2021 |
| 5706 S Fairfield | Single-Family | 60629 | 1/15/2021 |
| 4732 W Flournoy | Single-Family | 60644 | 2/2/2021 |
| 2346 S Kostner, Unit 1 | Multi-unit | 60623 | 2/5/2021 |
| 6631 S Sangamon, Unit 2 | Multi-unit | 60621 | 3/8/2021 |
| 13338 S Houston, Unit 2 | Multi-unit | 60623 | 3/16/2021 |
| 1931 N Kilbourn | Single-Family | 60639 | 3/29/2021 |
| 1327 N Oakley, Unit 1 | Multi-unit | 60622 | 5/5/2021 |
| 1350 N Massasoit, Unit 1 | Multi-unit | 60651 | 5/5/2021 |
| 2101 S Trumbull, 1R | Multi-unit | 60623 | 5/5/2021 |
| 5526 W Thomas | Single-family | 60651 | 5/6/2021 |
| 2619 W Crystal, Unit 2 | Multi-unit | 60622 | 5/14/2021 |
| 3315 N Harding, Unit 2 | Multi-unit | 60618 | 5/17/2021 |
| 9221 S Essex | Single-family | 60617 | 5/21/2021 |
| 514 N Lamon Ave, Unit 2 | Multi-unit | 60644 | 6/24/2021 |
| 6124 S Washtenaw | Single-family | 60629 | 6/28/2021 |
| 7132 S Wolcott | Single-family | 60636 | 6/29/2021 |
| 1511 N Luna, Unit 2 | Multi-unit | 60651 | 7/13/2021 |
| 3931 W 65th St | Single-family | 60629 | 7/15/2021 |
| 1829 S Avers, Unit 3 | Multi-unit | 60623 | 7/30/2021 |
| 4317 S Princeton | Single-family | 60609 | 7/30/2021 |
| 5549 W Adams, Unit 2 | Multi-unit | 60644 | 7/30/2021 |
| 7818 S Laflin, Unit 2 | Multi-unit | 60620 | 7/30/2021 |
| 5549 W Adams, Unit 1 | Multi-unit | 60644 | 8/2/2021 |
| 7025 S Artesian, Unit 2 | Multi-unit | 60629 | 8/6/2021 |
| 1829 S Avers, Unit 2 | Multi-unit | 60623 | 8/9/2021 |
| 6042 S Laflin | Single-family | 60636 | 8/10/2021 |
| 1511 N Luna, Unit 1 | Multi-unit | 60651 | 8/12/2021 |
| 1829 S Avers, Garden Unit | Multi-unit | 60623 | 8/12/2021 |
| 1829 S Avers, Unit 1 | Multi-unit | 60623 | 8/12/2021 |
| 7025 S Artesian, Unit 1 | Multi-unit | 60629 | 9/1/2021 |
| 11346 S Forest, Unit 2 | Multi-unit | 60628 | 9/8/2021 |
| 7401 S Luella #2 | Multi-unit | 60649 | 9/9/21 |
| 11346 S Forest, Unit 1 | Multi-unit | 60628 | 9/24/2021 |
| 6637 S Rhodes Ave #2 | Multi-unit | 60637 | 9/29/21 |
| 6637 S Rhodes Ave #1 | Multi-unit | 60637 | 10/4/21 |
| 7325 S University Ave #1 | Multi-unit | 60619 | 10/13/21 |
| 715 N Lotus Ave | Single-family | 60644 | 10/29/2021 |
| 1700 N Linder Ave, Unit 2 | Multi-unit | 60639 | 10/29/2021 |
| 2737 S Trumbull Ave, Unit 2 | Multi-unit | 60623 | 11/1/2021 |
| 4030 N Francisco, Unit 2 | Multi-unit | 60614 | 11/1/2021 |
| 7327 S St Lawrence Ave #3S | Multi-unit | 60619 | 11/5/21 |
| 6838 S Loomis #2 | Multi-unit | 60636 | 11/8/21 |
| 6838 S Loomis #1 | Multi-unit | 60636 | 11/9/21 |
| 7914 S Michigan Ave #hse | Single-family | 60619 | 11/12/21 |
| 7837 S Morgan St #2 | Multi-unit | 60620 | 11/18/21 |
| 7202 S Maplewood Ave #hse | Single-family | 60629 | 11/19/21 |
| 2016 W Fargo Ave #3 | Multi-unit | 60645 | 11/22/21 |
| 2016 W Fargo Ave #2 | Multi-unit | 60645 | 11/24/21 |
| 2016 W Fargo Ave #1 | Multi-unit | 60645 | 12/2/21 |
| 2737 S Trumbull Ave #2 | Multi-unit | 60623 | 12/2/21 |
| 10504 S Aberdeen St #hse | Single-family | 60643 | 12/3/21 |
| 7404 S Maryland #hse | Single-family | 60619 | 12/10/21 |
| 4611 S Vincennes #1 | Multi-unit | 60653 | 12/13/21 |
| 6121 S St Lawrence Ave #2 | Multi-unit | 60637 | 12/15/21 |
| 8533 S Carpenter Ave #hse | Single-family | 60620 | 12/16/21 |
| 2531 S St Louis #2 | Multi-unit | 60623 | 1/14/22 |
| 6033 N Mozart #3 | Multi-unit | 60659 | 1/26/22 |
| 3134 S Komensky #hse | Single-family | 60623 | 2/4/22 |
| 7234 S Rockwell St #1 | Multi-unit | 60629 | 2/8/22 |
| 2107 N Lavergne #Bsmt | Multi-unit | 60639 | 2/11/22 |
| 5248 W Huron #2E | Multi-unit | 60644 | 2/17/22 |
| 5446 W Schubert Ave #hse | Single-family | 60639 | 2/18/22 |
| 2737 S Trumbull Ave #1 | Multi-unit | 60623 | 3/3/22 |
| 4519 S Troy St #2 | Multi-unit | 60632 | 3/7/22 |
| 2720 S Harding Ave #1 | Multi-unit | 60623 | 3/8/22 |
| 6216 S Mozart #hse | Single-family | 60629 | 3/14/22 |
| 7647 S Wabash Ave #2N | Multi-unit | 60619 | 3/23/22 |
| 7649 S Wabash Ave #2S | Multi-unit | 60619 | 3/23/22 |
| 5015 W Huron St #1 | Multi-unit | 60644 | 3/28/22 |
| 7647 S Wabash Ave #1N | Multi-unit | 60619 | 3/28/22 |
| 7649 S Wabash Ave #1S | Multi-unit | 60619 | 3/28/22 |
| 5015 W Huron St #2 | Multi-unit | 60644 | 3/29/22 |
| 2016 W 69th Pl #1 | Multi-unit | 60636 | 3/30/22 |
| 2422 S Christiana Ave #2 | Multi-unit | 60623 | 4/4/22 |
| 2101 S Trumbull #1Fr | Multi-unit | 60623 | 4/5/22 |
| 2101 S Trumbull #2Fr | Multi-unit | 60623 | 4/13/22 |
| 2422 S Christiana Ave #1 | Multi-unit | 60623 | 4/14/22 |
| 5826 S Washtenaw Ave #hse | Single-family | 60629 | 4/14/22 |
| 11328 S Indiana Ave #hse | Single-family | 60628 | 4/19/22 |
| 2101 S Trumbull #2R | Multi-unit | 60623 | 4/21/22 |
| 5833 W Iowa St #2 | Multi-unit | 60651 | 4/22/22 |
| 6201 W Warwick Ave #hse | Single-family | 60634 | 4/25/22 |
| 7501 S Winchester Ave #HSE | Single-family | 60620 | 5/11/22 |
| 1506 W Henderson St #2 | Multi-unit | 60657 | 5/12/22 |
| 5833 W Iowa St #1 | Multi-unit | 60651 | 5/16/22 |
| 7207 S Harvard #2 | Multi-unit | 60620 | 5/17/22 |
| 4842 W Wolfram #1 | Multi-unit | 60641 | 5/23/22 |
| 1053 N Austin Blvd #hse | Single-family | 60651 | 5/26/22 |
| 4904 S Kolin #2 | Multi-unit | 60632 | 5/31/22 |
| 2645 S Karlov #1 | Multi-unit | 60623 | 6/7/22 |
| 8044 S Jeffery Blvd #2 | Multi-unit | 60617 | 6/7/22 |
| 5254 S Mozart #1 | Multi-unit | 60632 | 6/28/22 |
| 5933 S Artesian Ave #hse | Single-family | 60629 | 7/1/22 |
| 1725 N. Keystone Ave #1 | Multi-unit | 60639 | 7/5/22 |
| 2703 S Central Pk #2 | Multi-unit | 60623 | 7/22/22 |
| 10744 S State St #hse | Single-family | 60628 | 7/26/22 |
| 2250 N Springfield #2 | Multi-unit | 60647 | 7/28/22 |
| 2703 S Central Pk #1 | Multi-unit | 60623 | 7/28/22 |
| 5108 W Belden St #1 | Multi-unit | 60639 | 7/28/22 |
| 820 N Kolin #hse | Single-family | 60651 | 8/4/22 |
| 2019 S Ruble St #1 | Multi-unit | 60616 | 8/5/22 |
| 7023 S Talman #2 | Multi-unit | 60629 | 8/6/22 |
| 2250 N Springfield #1 | Multi-unit | 60647 | 8/12/22 |
| 3014 W Fulton / vacant #2 | Multi-unit | 60612 | 8/12/22 |
| 4842 W Wolfram #2 | Multi-unit | 60641 | 8/19/22 |
| 731 N Leamington #hse | Single-family | 60644 | 8/22/22 |
| 9926 S Bensley #hse | Single-family | 60617 | 8/23/22 |
| 3014 W Fulton #1 | Multi-unit | 60612 | 8/24/22 |
| 1516 N Tripp #2 | Multi-unit | 60651 | 8/25/22 |
| 2046 W 67th Pl #hse | Single-family | 60636 | 9/1/22 |
| 5723 S Throop #hse | Single-family | 60636 | 9/1/22 |
| 7313 S Bennett #1 | Multi-unit | 60629 | 9/2/22 |
| 7313 S Bennett #2 | Multi-unit | 60629 | 9/2/22 |
| 4706 N Hamlin Ave #hse | Single-family | 60625 | 9/8/22 |
| 5144 S Campbell #2 | Multi-unit | 60632 | 9/9/22 |
| 125 E 104th Pl #hse | Single-family | 60628 | 9/14/22 |
| 8153 S Chappel #1 | Multi-unit | 60617 | 9/14/22 |
| 8153 S Chappel #2 | Multi-unit | 60617 | 9/20/22 |
| 5066 N Winchester Ave #1 | Multi-unit | 60640 | 9/22/22 |
| 3131 W 41st St. #1 | Multi-unit | 60632 | 9/23/22 |
| 2306 S Drake #1 | Multi-unit | 60623 | 9/26/22 |
| 3131 W 41st St. #2 | Multi-unit | 60632 | 9/28/22 |
| 2821 S Homan St #2 | Multi-unit | 60623 | 10/5/22 |
| 5353 S Homan Ave #2 | Multi-unit | 60632 | 10/5/22 |
| 7842 S Creiger Ave #3 | Multi-unit | 60649 | 10/6/22 |
| 5812 S Laflin #Hse | Single-family | 60636 | 10/7/22 |
| 7842 S Creiger Ave #1 | Multi-unit | 60649 | 10/11/22 |
| 2821 S Homan St #1 | Multi-unit | 60623 | 10/12/22 |
| 6206 S Mozart #hse | Single-family | 60629 | 10/13/22 |
| 1945 W Birchwood #1 | Multi-unit | 60626 | 10/17/22 |
| 5723 S Elizabeth #1 | Multi-unit | 60636 | 10/17/22 |
| 6551 S Talman #1 | Multi-unit | 60629 | 10/20/22 |
| 2221 S Drake #hse | Single-family | 60623 | 10/21/22 |
| 2652 N Mobile #1 | Multi-unit | 60639 | 10/21/22 |
| 7209 S East End #2 | Multi-unit | 60649 | 10/21/22 |
| 8446 S Exchange #2R | Multi-unit | 60617 | 10/21/22 |
| 7373 N Damen #2F | Multi-unit | 60645 | 10/24/22 |
| 7517 N Winchester #G | Multi-unit | 60626 | 10/24/22 |
| 4433 S Marshfield #G | Multi-unit | 60609 | 10/26/22 |
| 8049 S Eberhart #3 | Multi-unit | 60619 | 10/27/22 |
| 6551 S Talman #2 | Multi-unit | 60629 | 10/28/22 |
| 5917 S Paulina #hse | Single-family | 60636 | 10/31/22 |
| 6058 N Albany #1 | Multi-unit | 60659 | 10/31/22 |
| 52 E 101st Pl #hse | Single-family | 60628 | 11/1/22 |
| 910 S Menard #2 | Multi-unit | 60644 | 11/1/22 |
| 1403 W Jarvis #1W | Multi-unit | 60626 | 11/1/22 |
| 3831 W Arthington #1 | Multi-unit | 60624 | 11/1/22 |
| 4433 S Marshfield #2 | Multi-unit | 60609 | 11/1/22 |
| 2322 N Monitor #bsmt | Multi-unit | 60639 | 11/2/22 |
| 1740 W 83rd St #hse | Single-family | 60620 | 11/3/22 |
| 6102 S Kolin #hse | Single-family | 60629 | 11/7/22 |
| 4840 W Superior #hse | Single-family | 60644 | 11/9/22 |
| 1731 E 83rd St #hse | Single-family | 60617 | 11/10/22 |
| 6058 N Albany #2 | Multi-unit | 60659 | 11/10/22 |
| 4401 S Sacramento #2 | Multi-unit | 60632 | 11/14/22 |
| 4904 S Kolin #1 | Multi-unit | 60632 | 11/14/22 |
| 5128 S Washtenaw #hse | Single-family | 60632 | 11/14/22 |
| 8022 S Yale Ave #1 | Multi-unit | 60620 | 11/14/22 |
| 6501 S. Rockwell #1 | Multi-unit | 60629 | 11/15/22 |
| 5245 W Deming Pl #1 | Multi-unit | 60639 | 11/16/22 |
| 5245 W Deming Pl #2 | Multi-unit | 60639 | 11/16/22 |
| 6619 S Parnell #2 | Multi-unit | 60621 | 11/17/22 |
| 8209 S Peoria St #2 | Multi-unit | 60620 | 11/17/22 |
| 1819 S Fairfield Ave #hse | Single-family | 60608 | 11/18/22 |
| 2519 N Hamlin #1 | Multi-unit | 60647 | 11/18/22 |
| 3509 W 64th St #hse | Single-family | 60632 | 11/23/22 |
| 4214 W Potomac #1 | Multi-unit | 60651 | 11/23/22 |
| 1831 N Nagle #hse | Single-family | 60707 | 11/28/22 |
| 5231 W Deming Pl #hse | Single-family | 60639 | 11/28/22 |
| 7308 S Paxton #hse | Single-family | 60649 | 12/1/22 |
| 4324 W Cullerton St #2 | Multi-unit | 60623 | 12/2/22 |
| 6355 S Ellis Ave #hse | Single-family | 60637 | 12/2/22 |
| 5 W 112th Pl #1 | Multi-unit | 60628 | 12/5/22 |
| 5 W 112th Pl #2 | Multi-unit | 60628 | 12/5/22 |
| 5 W 112th Pl #3 | Multi-unit | 60628 | 12/5/22 |
| 5919 S Karlov #hse | Single-family | 60629 | 12/5/22 |
| 5248 W Huron #2w | Multi-unit | 60644 | 12/6/22 |
| 8044 S Jeffrey #1 | Multi-unit | 60617 | 12/6/22 |
| 641 N Laramie #hse | Single-family | 60644 | 12/7/22 |
| 3420 W Montrose #2 | Multi-unit | 60618 | 12/9/22 |
| 5217 S Campbell #2 | Multi-unit | 60632 | 12/13/22 |
| 9215 S Bishop #1 | Multi-unit | 60620 | 12/13/22 |
| 2514 W Walton St #Bsmt | Multi-unit | 60619 | 12/29/22 |
| 1902 W School #2 | Multi-unit | 60657 | |
---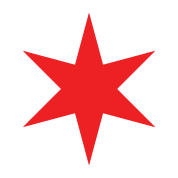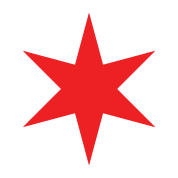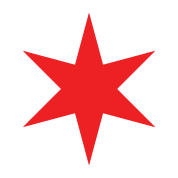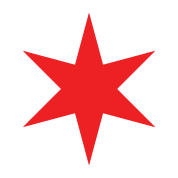 ---