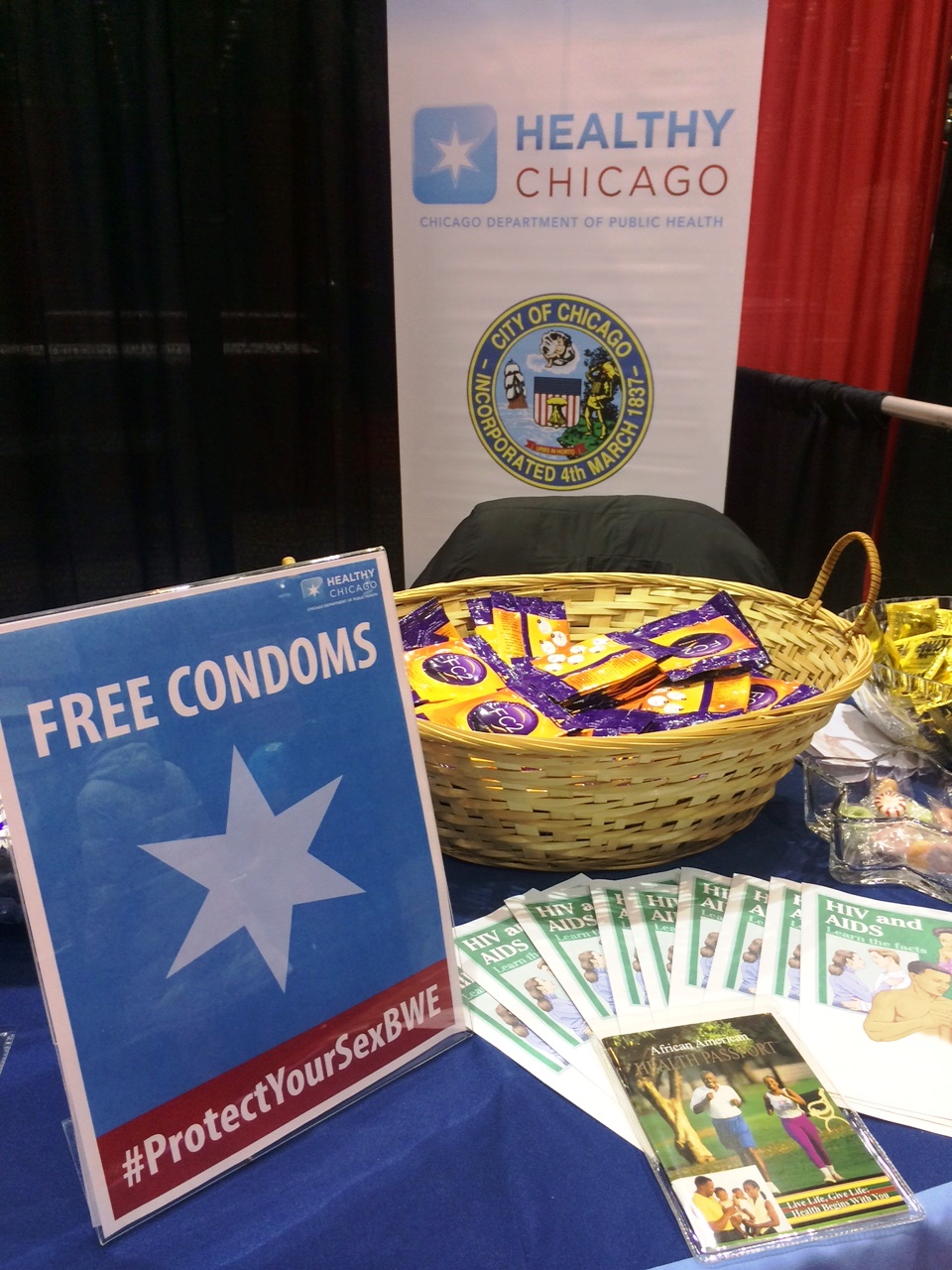 By taking a simple step, like wearing a condom you can protect yourself and others from HIV and other sexually transmitted
infections.
The Chicago Department of Public Health (CDPH) makes condoms available, accessible, and free by reaching underserved communities with the highest rates of STI/HIV/AIDS and other health disparities.
The Chicago Community Condom Project works with city clinics, community organizations and local businesses to make condoms widely available to the public to help stop HIV and other sexually transmitted infections.
Click here for a list of locations offering free condoms
About the Chicago Community Condom Project
Since the 80's CDPH has made condoms available to the public.
Today, CDPH is distributing 10 million condoms distributed each year through city clinics, community based organizations, community health centers, local businesses such as night-clubs, barber shops and churches.
The project is aligned with the National HIV/AIDS Strategy, the U.S Department of Human Services, and Centers for Disease Control and Prevention's Enhanced Comprehensive HIV Prevention, and the Healthy Chicago Plan.
The project is also part of the National Female Condom Coalition and partners with the Chicago Female Condom Campaign to increase access and availability to Female Condoms.
Join the campaign!
If your organization is interested in offering free condoms, you can become a distribution partner so long you meet the criteria. Find out more about becoming a distribution site for free condoms.