---

At-Home Vaccination Program

---
The
At-Home Vaccination Program

will be ending on Sunday, December 17th. If you would like to be vaccinated following the completion of this program, please visit the CDPH Immunization Clinics webpage or vaccines.gov to find vaccination options.
Eligibility
This program is currently available for Homebound Individuals.
This includes seniors aged 65+ who are unable to leave home for medical reasons OR a person with a disability (regardless of age) who requires in-home assistance.
To be eligible for this program, you must meet one of the following criteria:

A senior 65+ unable to leave home for medical reasons
A person with a disability who requires in-home assistance
Require use of adaptive equipment (like a ventilator, crutches, a walker, a wheelchair, etc.) and/or accessible transportation to leave home
Leaving home is not an option for you because doing so requires considerable and taxing effort
Caregivers of homebound individuals are eligible for vaccination during the same appointment (Up to 3 people per household)
Vaccine
The 2023 updated COVID-19 vaccine is available. Flu shots are also available as long as resident registers to receive the COVID-19 vaccine.
Hours of Operation
This program will be ending on December 18.
Appointments are available through December 17, 2 days a week: Saturday and Sunday, 8:00 am - 6:30 pm.
Registration
Call 312.746.4835 to make an appointment or register using the links in the table below.
Appointments are made by Community Area - just click the link below associated with your region to schedule an appointment. Appointments made in the incorrect region, however, will be cancelled and rescheduled.
| Region | Neighborhood |
| --- | --- |
| Far South | Beverly, Burnside, Calumet Heights, East Side, Hegewisch, Morgan Park, Mount Greenwood, Pullman, Riverdale, Roseland, South Deering, Washington Heights, West Pullman |
| Near South | Auburn Gresham, Avalon Park, Chatham, Douglas, Englewood, Fuller Park, Grand Boulevard, Greater Grand Crossing, Hyde Park, Kenwood, Oakland, South Chicago, South Shore, Washington Park, West Englewood, Woodlawn |
| North/Central | Edgewater, Lake View, Lincoln Park, Lincoln Square, Loop, Near North Side, Near South Side, North Center, Rogers Park, Uptown, West Ridge |
| Northwest | Albany Park, Avondale, Belmont Cragin, Dunning, Edison Park, Forest Glen, Hermosa, Irving Park, Jefferson Park, Logan Square, Montclare, North Park, Norwood Park, Portage Park |
| Southwest | Archer Heights, Armour Square, Ashburn, Bridgeport, Brighton Park, Chicago Lawn, Clearing, Gage Park, Garfield Ridge, McKinley Park, New City, West Elsdon, West Lawn |
| West | Austin, East Garfield Park, Humboldt Park, Lower West Side, Near West Side, North Lawndale, South Lawndale, West Garfield Park, West Town |
---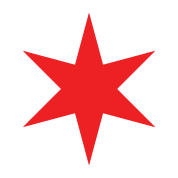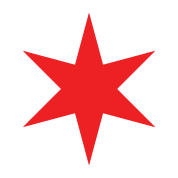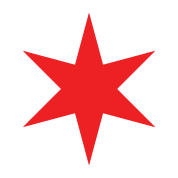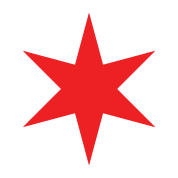 ---