The Chicago Department of Public Health is investigating a recent increase in mpox cases among Chicago residents. For more information about these cases, see our recent health alert. To learn more about how to protect yourself, visit our mpox website.
Chicago M
pox

(Monkeypox) Case Summary
Chicago M
pox

(Monkeypox) Case Details
Footnotes:
Sex refers to sex assigned at birth
Gender and sexual orientation are self-reported at the time of care or during interview with CDPH staff
Some information about cases may be classified as unknown because the case did not provide it or because the case has not yet been reached for interview.
Chicago M
pox

(Monkeypox) Vaccination Summary
Chicago M
pox

(Monkeypox) Vaccination Details
All data are provisional and subject to change. Information is updated as additional details are received. The data shown reflect what is known to CDPH at the time when the numbers are updated.
Case data
Cases of mpox (monkeypox) are reported to the Chicago Department of Public Health by laboratories and healthcare providers through the Illinois National Electronic Disease Surveillance System (I-NEDSS). Confirmed and probable cases, as defined by the Centers for Disease Control and Prevention (CDC), among Chicago residents are included in the tables and figures above. Cases are counted based on the day the first positive specimen was collected.
Race/ethnicity, sex, gender, and sexual orientation may be collected from reports by the diagnosing healthcare provider, electronic laboratory reports, and self-reported by cases during interviews with CDPH staff. Self-reported information is prioritized over other sources when available.
Vaccination data
Doses of mpox (monkeypox) vaccine administered in Illinois are reported in the Illinois Comprehensive Automated Immunization Registry Exchange (I-CARE). Doses are counted based on the day they are administered. Cumulative doses represent the total number of first and second doses of mpox vaccine administered to Chicago residents since June 2022. Race/ethnicity, age, and sex are reported by the healthcare provider. For sex, I-CARE has the following choices: Male, Female, Other, and Unknown. Specifications for data sent electronically are for patient sex while the field in I-CARE specifies values are for the patient's gender. Due to this inconsistency, data collected are likely a mix of sex at birth and gender.
Due to differences in how demographic data are collected for cases and people vaccinated, caution should be used when comparing data between the two groups.
---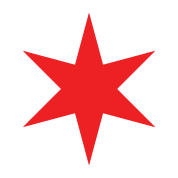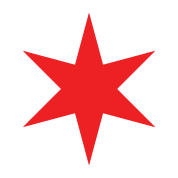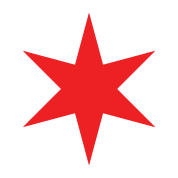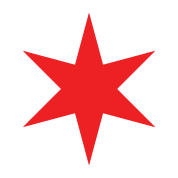 ---