The Department of Business Affairs and Consumer Protection (BACP) supports the small business ecosystem of Chicago, and promotes economic development, through its Small Business Advocacy division composed of three units: Economic Recovery, The Encouraging Diversity, Growth and Equity (EDGE) Program, and Neighborhood Strategy. Review the programs' descriptions below for the most helpful assistance.
---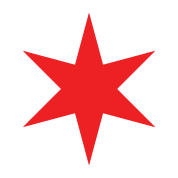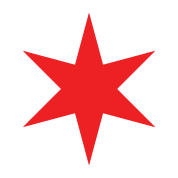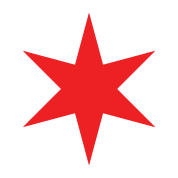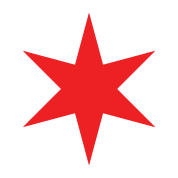 ---
Economic Recovery
BACP is responsible for distributing approximately $50 million of the CRP to support the equitable economic recovery of Chicago. BACP will focus on three core areas. Learn more by clicking on the programs below.
Small Business Support Storefront Activations


Small businesses in commercial corridors were hit hard by the Covid-19 pandemic as economic activity that was relied on to generate sales was severely impacted. BACP will provided funding to local community, economic development, and not-for-profit organizations to support activations in vacant storefronts across the city.
Non-Profit Capacity Building Phase 1


Nonprofits operating in low-to-moderate income areas and those with budgets less than $1M were disproportionately impacted by Covid-19. Many saw decreased revenue and/or increased costs. BACP will provide funding to multiple for-profit and/or non- profit organizations to design and implement technical assistance and capacity building services for disproportionately impacted nonprofit organizations.
Food Equity Community Growers


Neighborhoods that are predominantly low- income communities have less access to healthy food and experience greater food insecurity and food-related illnesses. This issue has been exacerbated by the COVID-19 pandemic, which has led to increases in food insecurity across the nation and in Chicago. (BACP) will provide funding to one nonprofit organization to serve as a lead delegate agency for the Community Growers Program.
EDGE (Encouraging Diversity, Growth & Equity) Initiative
Creating fair, equal and equitable access to public and private contracts in Chicago
BACP supports and advocate for our small business ecosystem by creating robust initiatives and programs that targets minority and women-owned business enterprises (M/WBEs), assisting them in greater participation in economic development and government contracting.


Neighborhood Strategy
BACP is responsible for providing small businesses and start-up entrepreneurs resources to thrive in their communities. Learn more about the programs offered below.
Neighborhood Business Development Centers (NBDC)

Provides grants to Chicago-based Chambers of Commerce and business support organizations to assist in the development of small businesses in Chicago, serve as liaison between local businesses and the City of Chicago, and provide neighborhood business development services.
Chicago Business Centers (CBC)


8 Chicago-based business service organizations located in neighborhoods to serve as regional hubs providing business licensing assistance and other resources for start-up entrepreneurs and existing business owners
COVID-19 Vaccine Outreach for Employers (CVOE)

This program was launched to conduct vaccine outreach to employers throughout Chicago. Selected business support organizations will be tasked with educating fellow businesses about the importance of immunization to reduce Covid-19 transmission in our communities.