Vaccines and Vaccine-Preventable Diseases
Vaccines can prevent many harmful and deadly diseases in infants, children, teens, adults and travelers of all ages. Getting vaccinated is one of the safest and most effective ways for you to protect your health. Over the years, vaccines have saved and improved millions of lives. Thanks to vaccines, we are protected from:
Chickenpox (Varicella)
Diphtheria
Hepatitis B
Hib
HPV and HPV-associated cancers
Meningococcal diseases
Mumps
Polio
Pneumococcal diseases
Rotavirus
Rubella
Tetanus
Whooping Cough (Pertussis)
Do your part and make sure you and your family are up-to-date on your vaccinations.
When people ensure that their families and communities are protected with vaccines, we are all protected together.
For more information about vaccines and preventable diseases, visit cdc.gov/vaccines.
Where to Get Immunized
Vaccines for Children
Children are best served when they receive vaccines as part of a routine well-child visit from a primary care provider. The Vaccines for Children (VFC) program offers vaccines at no cost to eligible children through health care providers enrolled in the program, including uninsured, underinsured and Medicaid eligible children. To identify a vaccination provider, please visit vfc.illinois.gov/search.
If you're a health care provider, visit the VFC webpage on the Chicago Health Alert Network (HAN) to access resources and archived VFC News Bulletins.
Vaccines for Adults
Your doctor's office or primary care clinic is often the best and least expensive place to get vaccinated. Call in advance to check if there's a cost (all health plans under the Affordable Care Act or Obamacare must offer routinely recommended vaccinations with no co-pay), and to make sure the vaccines you need are in stock. If your doctor's office does not have the vaccines you need, or you cannot get an appointment in time, check the options below
Vaccine Finder
Many vaccines are also offered at pharmacies on a walk-in basis. Use the Health Map Vaccine Finder to find a location that offers vaccines.
CDPH Immunization Clinics
The Chicago Department of Public Health (CDPH) operates three immunization clinics where children and young adults 18 and under can get required and recommended vaccinations and seasonal flu shots at no cost. Some vaccines (MMR and flu) are also available to uninsured or underinsured Chicago residents who are 19 years and older, regardless of ability to pay.
At your appointment, an up-to-date immunization record must also be presented to clinic staff. If you have insurance, please bring your insurance card.
Get more information about the CDPH Immunization Clinics, including locations and hours.
Chicago Flu Shots Locations
Now more than ever, everyone needs to do their part to prevent the spread of respiratory illnesses, like flu and COVID-19. CDPH recommends everyone six months and older receive a yearly flu vaccine as their first, and most important step, in protecting against the flu.
To ensure that every resident can access vaccines regardless of ability to pay, every year CDPH hosts over 80 community events in all 50 wards where Chicago residents can get their flu shot for no out-of-pocket cost. This fall, we are adjusting our flu clinic operations to support increased capacity, allow for appropriate social distancing, and protect both our staff and clients. We plan to host recurring flu clinics at large locations across the City, such as Chicago's City Colleges, and smaller, one-time clinics in high-risk communities. Learn more at chicago.gov/flu.
Flu shots are also widely available at provider offices, clinics and pharmacies. Use the Chicago Flu Vaccine Finder to find a location in your neighborhood that is currently offering flu vaccines to the public. If you are a senior seeking high-dose flu vaccine, CDPH encourages you to call ahead to verify availability and cost.
How to Locate Immunization Records
You can track down your vaccination history via the IDPH self-service portal Vax Verify or by requesting your vaccination history by filling out the CDPH release form.
If you don't have a copy of your childhood vaccination records at home, call your healthcare provider or medical clinic where you received a vaccination shot. You can also check with your high school/college or previous employers that may have required immunizations. Former CPS students can request immunization records by submitting an online application. Finally, you can call CDPH Immunization Program directly at 312.746.6129 to submit a request to check the state immunization registry I-CARE.
If you can't find your personal records or records from the doctor, you may need to get some of the vaccines again. While this is not ideal, it is safe to repeat vaccines. The doctor can also sometimes do blood tests to see if you are immune to certain vaccine-preventable diseases.
COVID-19 Missing Dose Information
Please complete this form to report any missing COVID-19 vaccinations.
If your COVID-19 vaccination was administered in the city of Chicago you will need to reach out to the Health Care Professional or Clinic Site where you were vaccinated to request that they report the dose to the immunization registry.
If you received your 1st, 2nd and/or booster doses at different locations we may need to ensure that they've been properly logged and your records have been linked. It's also possible that there's been a data entry error or that there's been a delay in entering the information for one or both doses due to the high volume of entries. The purpose of this form is to ensure that your vaccination record is as complete and accurate as possible, and we will update your record as we are able.
---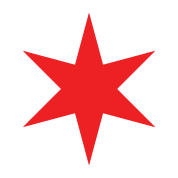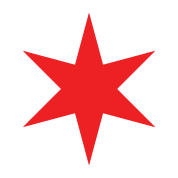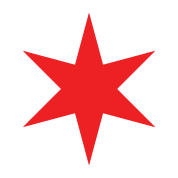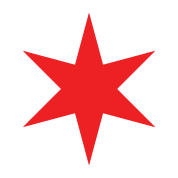 ---