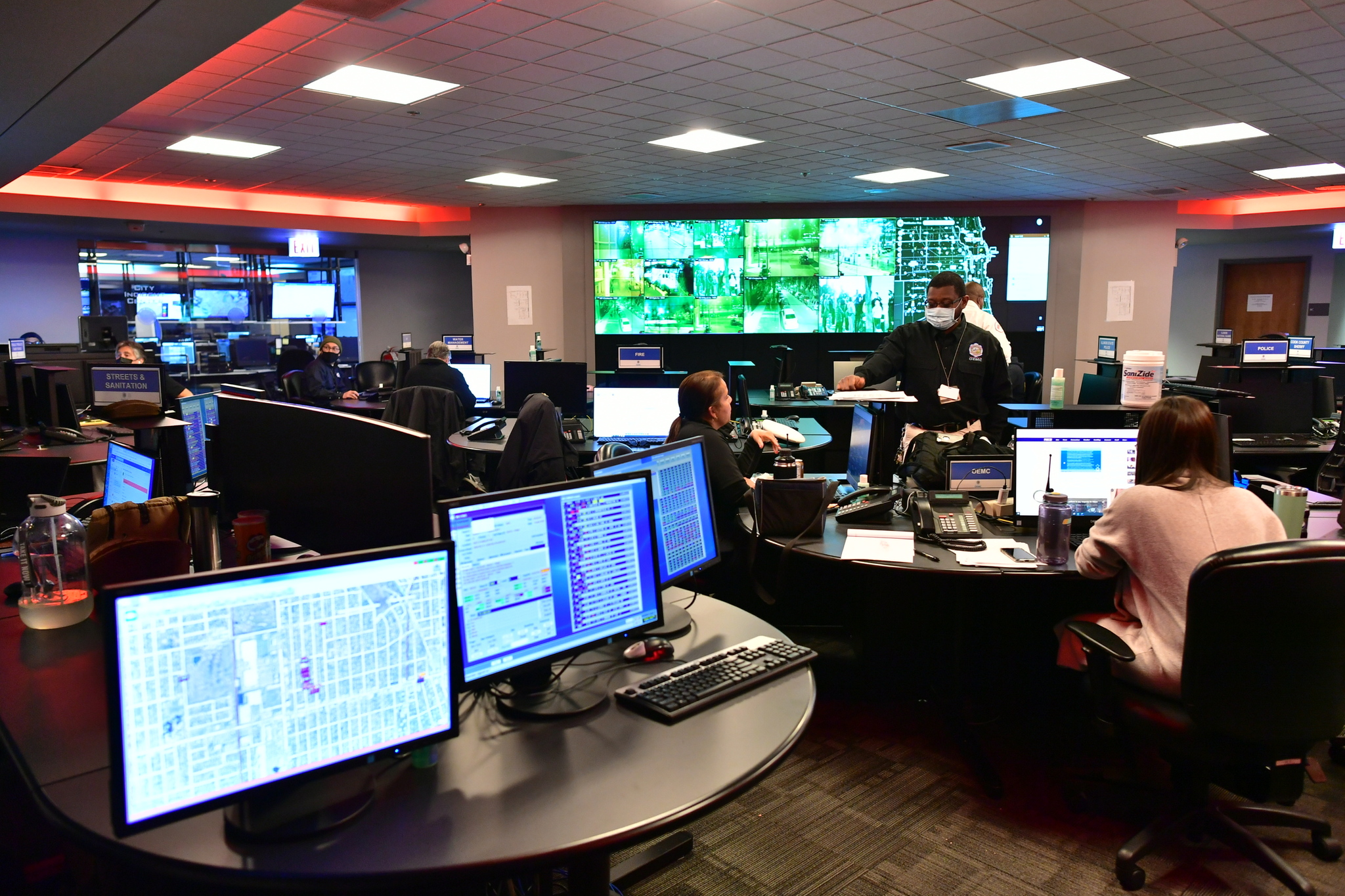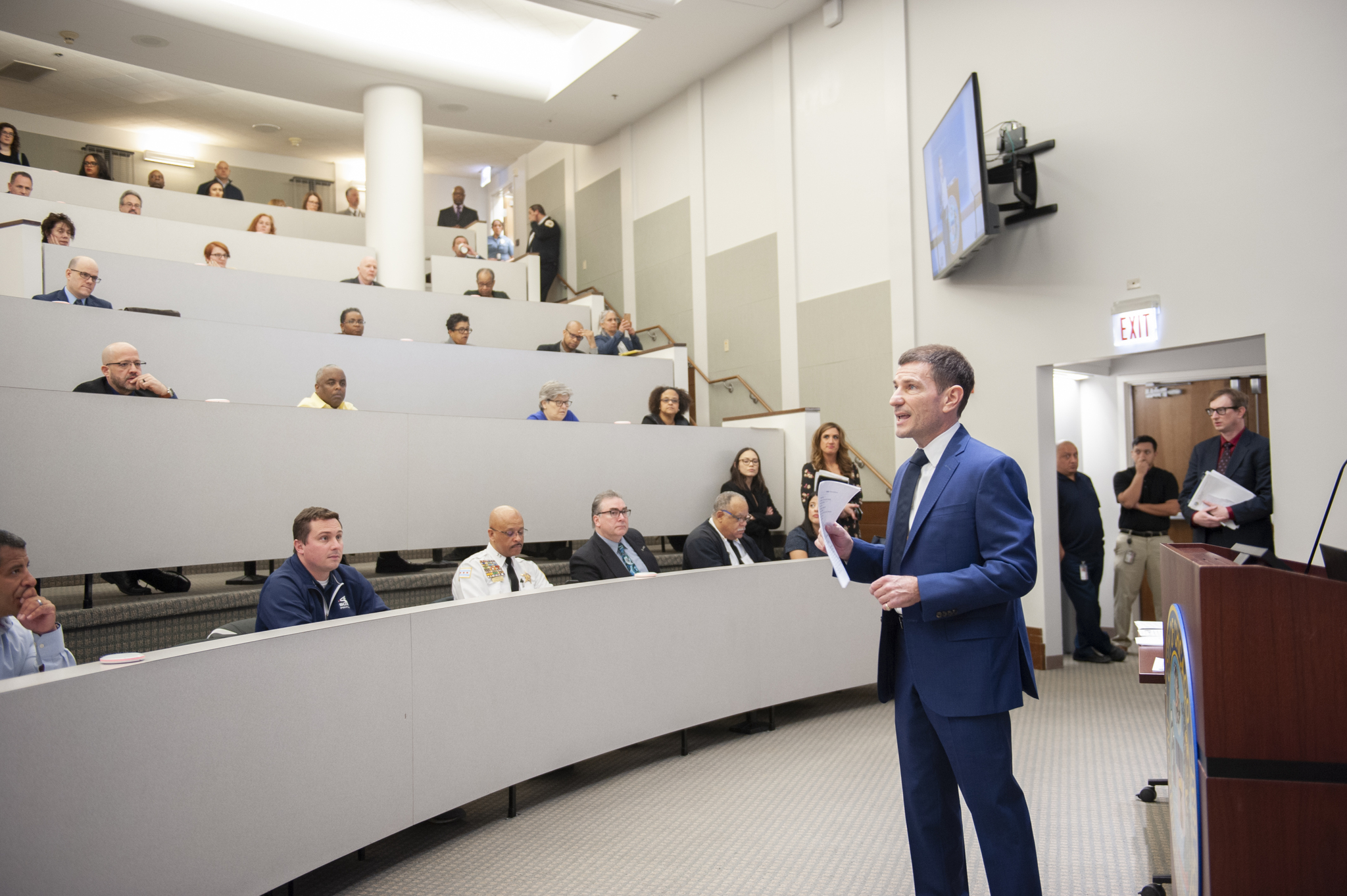 The Office of Emergency Management (OEM) prepares Chicago for emergencies, provides assistance to people and institutions for disaster recovery, mitigates the effects of these events, and, whenever possible, prevents emergencies and disasters from occurring or worsening. The OEM is also Chicago's liaison with the U.S. Department of Homeland Security, the Illinois Office of Emergency Management, as well as federal and state emergency management agencies.
The City of Chicago Emergency Preparedness site will guide you through the necessary steps to be prepared for any emergency event, natural or otherwise. In addition to assisting you in creating a basic family plan and assembling the appropriate supplies, it will also give you information about how to alter that plan depending on the specific situation. Working together, we can make Chicago as prepared as any big city can be. When we work together, we can confront any emergency, whether it's a severe winter storm or a terrorist attack. The OEMC is continually updating our emergency plans and the technology we have to face new threats, but we can't do it alone.
READY?
Are you READY or not?
Taking action before an emergency in order to develop operational capabilities and facilitate an effective response in the event an emergency occurs. This means that various domains of responsibility (such as warning, damage assessment and other emergency management functions) are identified and assigned to entities capable of performing them. It means that the human and material resources needed to get the job done are available and can be mobilized quickly. Simply put, being ready is clarity about what may be needed, what should be done and how it will be done. Being Ready is a continuous process that aims to reduce unknowns during an emergency, acts as an educational activity, is based on knowledge and evokes appropriate action.
The Office of Emergency Management and Communications wants you to be prepared for an emergency. Here is what you need to have in your head, in your home and in your hand. Planning now and knowing what to do will make it easier for you and your family if an emergency occurs. Create an emergency plan while at home, work or on the go.
Additional Emergency Preparedness Resources:
Gear Up Get Ready: Private Sector Emergency Preparedness Resource guide
How to Prepare Your Family For an Emergency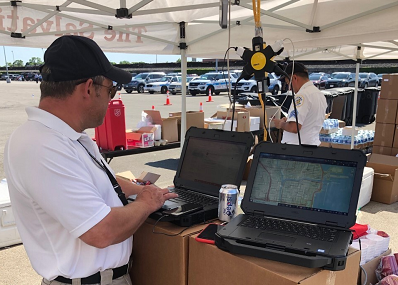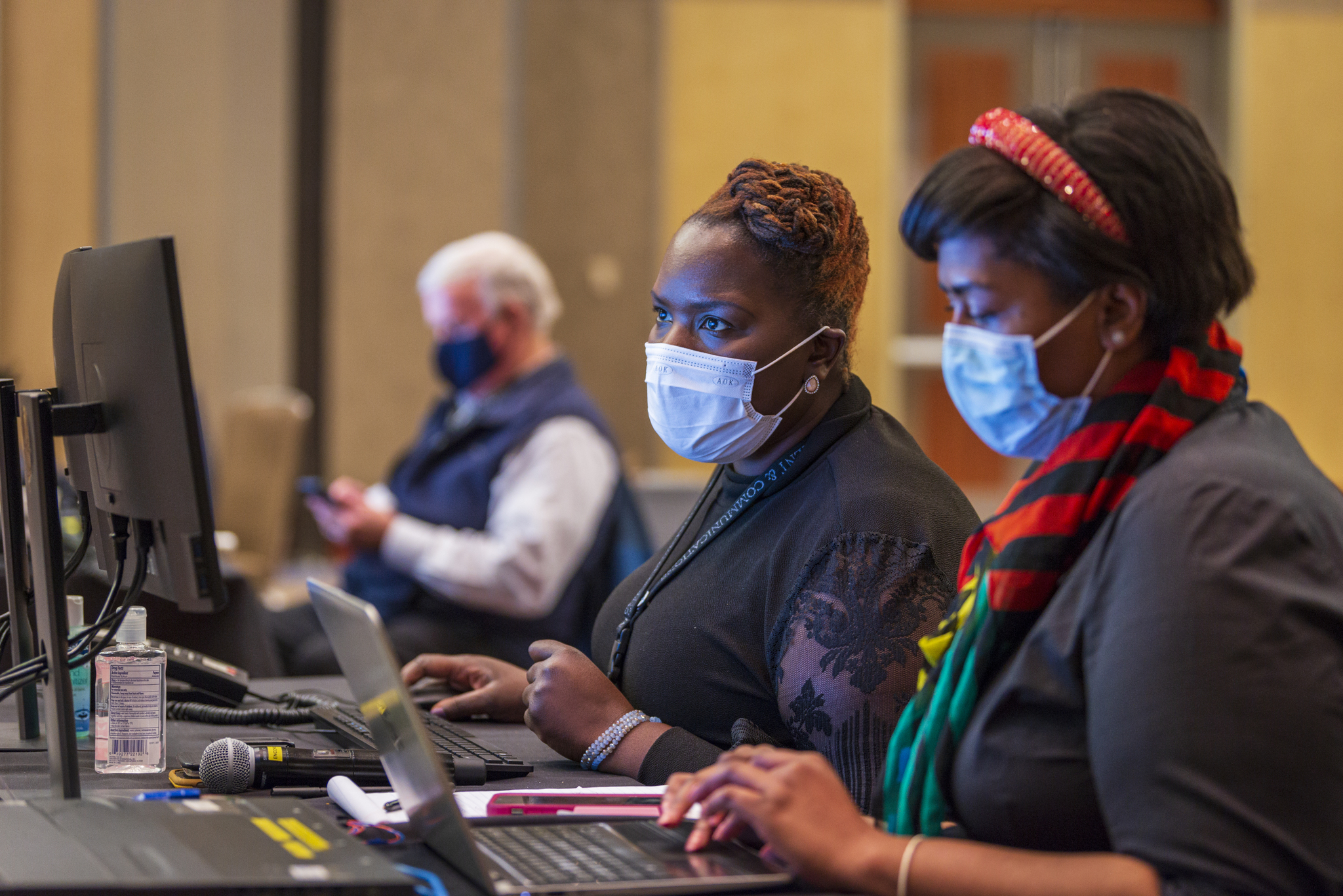 RESPOND!
How to RESPOND in an emergency!
Taking action immediately before, during and directly after an emergency occurs to save lives, minimize damage and enhance the effectiveness of recovery. Response to an event is the function of law enforcement, emergency medical services, fire-rescue departments and first responders. When a large-scale event has occurred, it is important that e response be coordinated. This generally means activating the City of Chicago Emergency Operations Center (EOC) to assure central coordination. Public official alerting, shelter and evacuation, search and rescue and resource mobilization are part of the response mode.
Emergency Response Resources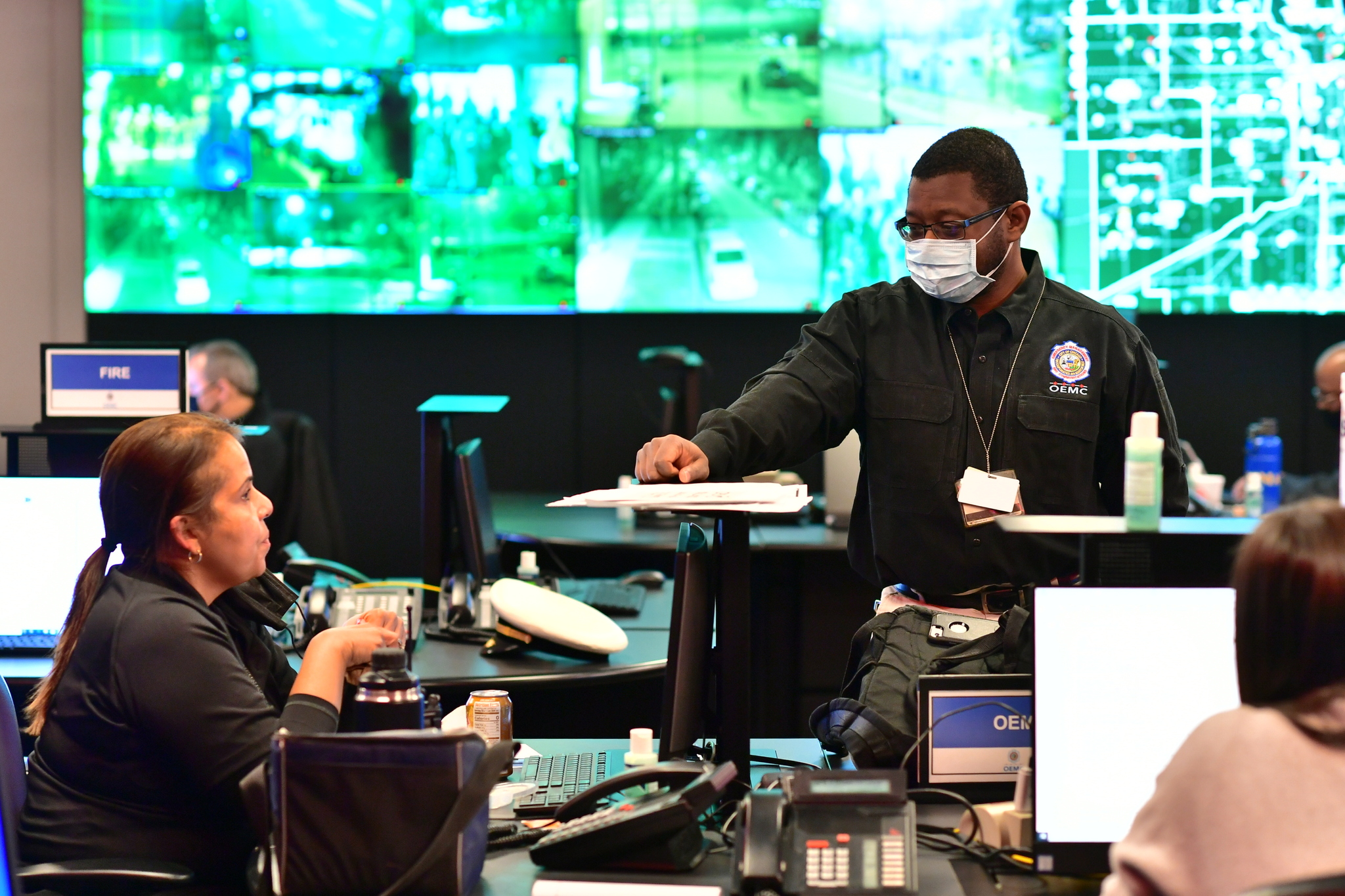 RECOVER.
Taking action to return the infrastructure systems to minimum operating standards and long-term activity design to return life to normal or improved levels. Recovery is the activity to return the infrastructure systems to minimum operating standards and long-term activity design to return life to normal or improved levels. Recovery is the hardest phase of a disaster and requires personal and community motivation. It also requires advance planning for how recovery will happen. Some areas of the recovery process include:
Damage Assessment
Debris Clearance
Decontamination
Disaster Assistance Centers
Crisis Counseling
Disaster Loans and Grants
Reassessment of Emergency Plans
Reconstruction and Temporary Housing
After an emergency help will be available but everyone cannot be reached immediately. It could take hours or it may take days. Being prepared before an event occurs is your best protection. By learning what your risks may be, you can prepare for emergencies that are most likely to occur in your area. Information found within this website will help prepare you for the appropriate response or actions needed to recover from an emergency, disaster or tragic event. Developing a family emergency plan, which includes your need for preparation, types of emergencies and what to do in each case will certainly ease the stress and help assure safety for the family.
Forms of Communication: During a major emergency, City of Chicago officials will work to provide timely, accurate information to the public. The City has several public information procedures and/or tools in place that may be used during a major emergency or disaster.
Media: City of Chicago officials will coordinate with all members of the media, radio and television, to deliver accurate information to the public.
Emergency Alert System (EAS): Similar to the system used by the National Weather Services to deliver emergency weather information through television and radio channels, the City of Chicago can send instant messages with important emergency information into the Chicago market as well.
911 Callback: This system will send a recorded message to telephones in a geographically specified area or to a pre-programmed list of contacts
Emergency Warning System (EWS): EWS an outdoor, all-hazards siren system that is used to warn the general population of a potential danger in a short amount of time and to notify them that the emergency has passed.
Emergency Information Telephone Bank: During a response to or recovery from a widespread disaster or major emergency affecting large areas or populations, the City of Chicago Office of Emergency Management and Communications may activate the Emergency Information Telephone Bank (312.745.INFO or 877.745.INFO). This information line is designed to provide critical event-specific information, such as closures, evacuation areas, access points, or about support services such as financial or family assistance available to victims or their relatives.
311 City Services Operators: Our non-emergency telephone line operators will be provided with updated emergency event information as frequently as possible.
City of Chicago website: Chicago.gov
Emergency vehicles' public address systems: All emergency vehicles are equipped with public address systems. These can be used to make announcements to citizens.
Recovery Resources:
Ways to Get Involved: