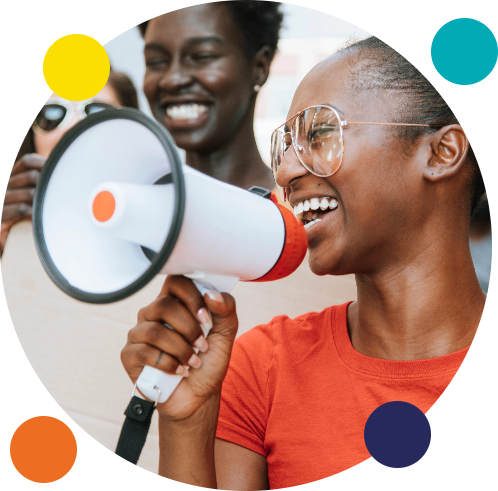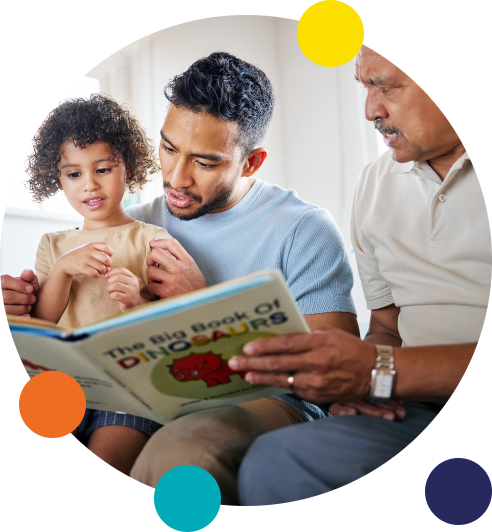 What is Healthy Chicago?
Healthy Chicago is the movement toward addressing health disparities and improving community health for all Chicagoans. We're working with community leaders—folks living in areas most affected by inequitable health—to understand the daily reality.
Together, we're building and executing a plan for measurable change. This includes ensuring power and resources are available where they're most needed at the local level.
WHY IS OUR APPROACH DIFFERENT?
Healthy Chicago is a movement in partnership with our communities. We operate in lockstep with those affected by disparities to ensure power, opportunities and resources are available where most needed. Our work focuses on building wealth and political power within our communities, by our communities.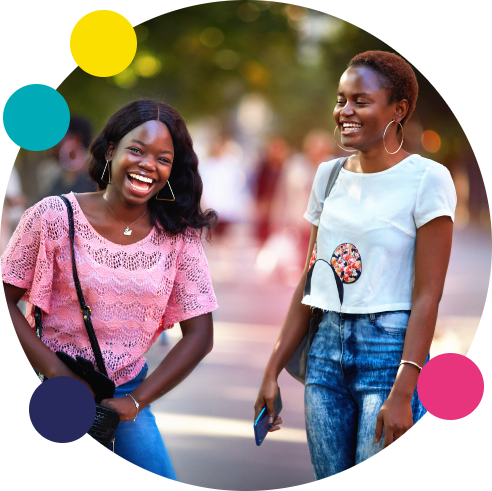 Learn more about Healthy Chicago

Join the movement for healthy change

Get updates on Healthy Chicago's priority areas

Share Healthy Chicago with others
THE LIFE EXPECTANCY DECLINE AND GAP
---
What is life expectancy?
Your life expectancy tells you how long you should expect to live based on the average for people like you.
Life expectancy isn't a number that's set at birth. It's affected by things like access to healthy food, good doctors, a safe place to live and a vibrant neighborhood. In general, the more access you have, the longer you can expect to live.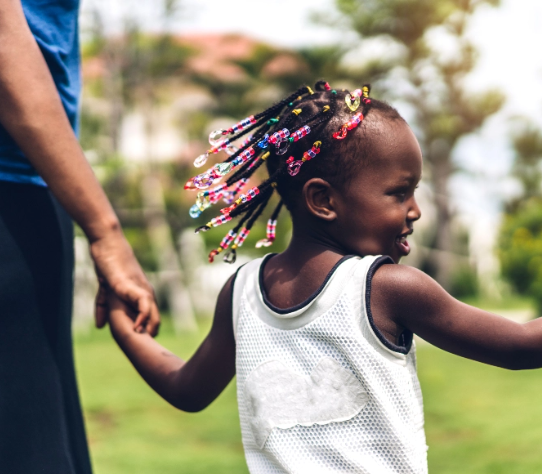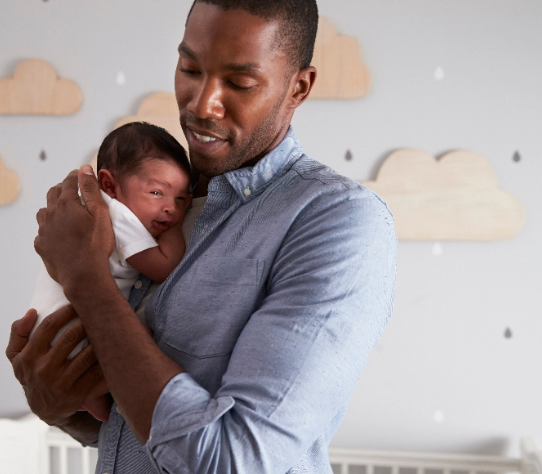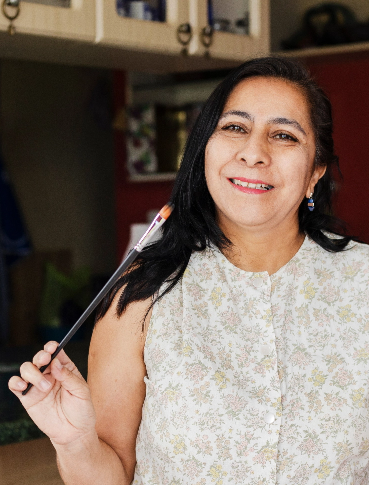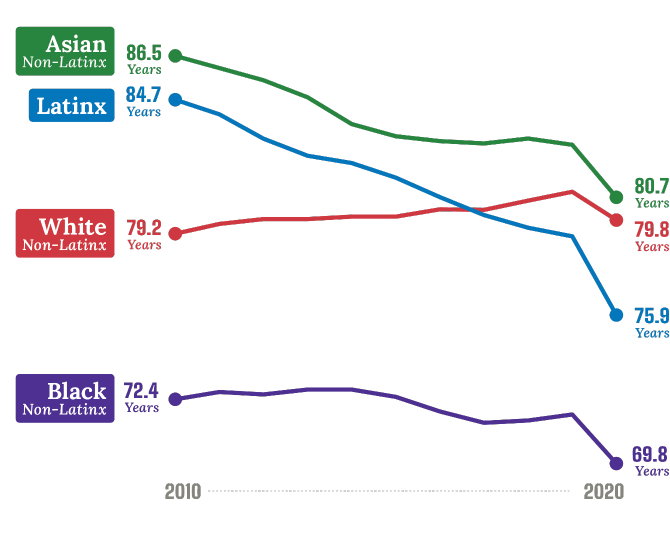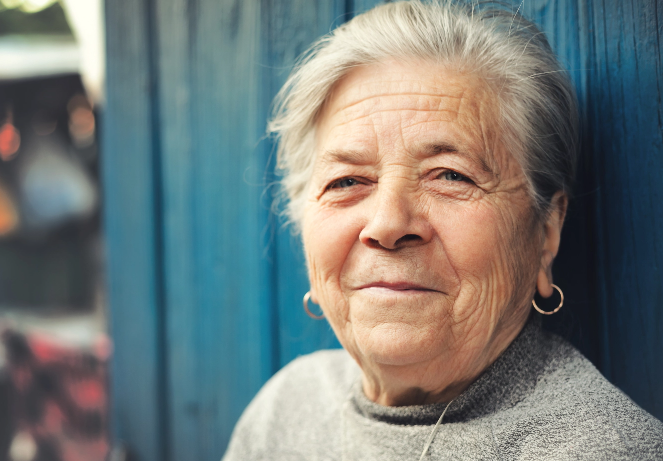 What is the life expectancy gap?
The life expectancy gap is the difference between how long two groups of people expect to live. Today, the average white Chicagoan lives 10 years longer than the average Black Chicagoan. And in the 10 years between 2010 and 2020, Latinx Chicagoans had the biggest decline in life expectancy.
That's unacceptable. The color of your skin or the neighborhood you live in should never determine how long or well you live.
Healthy Chicago uses numbers (data gathered in surveys) and the opinions of real Chicagoans to decide how and where to take action. Their work is broken up into seven categories, or priority areas.
Multiple priority areas may apply to your community based on your challenges and goals.
Healthy Chicago's six truths, or guiding principles, hold institutions accountable for fair access to power and resources. They inspire action and help us talk about what a healthy future looks like.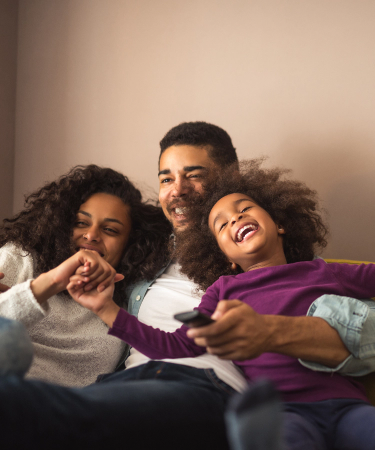 We actively challenge and fix racist systems.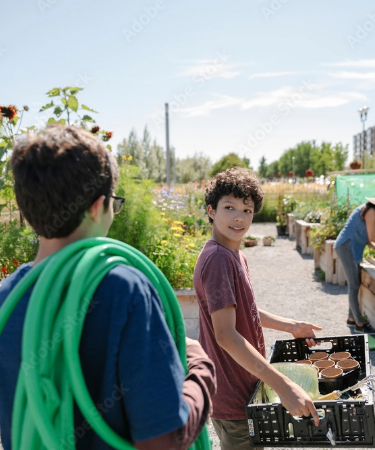 We lift up the strengths and culture of our communities.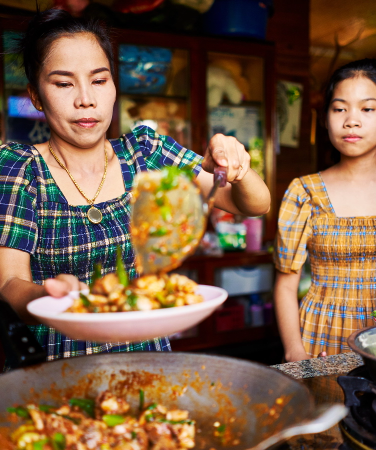 We promote community wealth, affordability and belonging.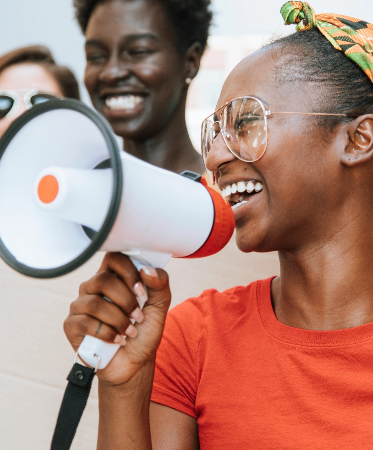 We ensure community members, including youth, have power in decision-making.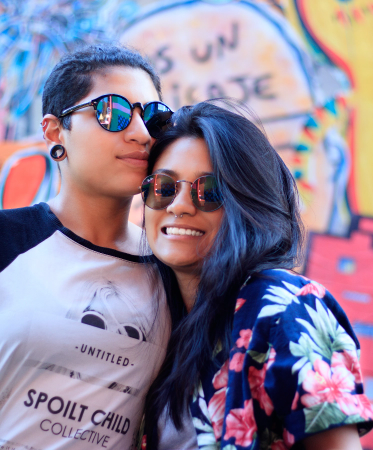 We build policies that benefit the most people in all communities.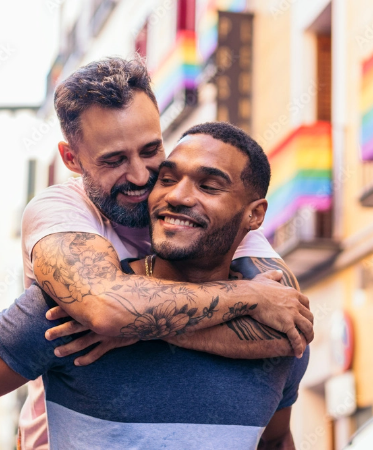 We respond with compassion and empathy to support resilience and healing.
HEALTHY CHICAGO EQUITY ZONES
Chicago is a huge city, made up of many communities. To help focus funding and effort where they're most needed, and ensure change is led by residents, CDPH funds six Equity Zones, covering the entire city.
HEALTH EQUITY IN ALL POLICIES
Health Equity in All Policies is a collaborative policy and systems change approach to center health equity in decision-making across policy areas and sectors.