Chicago Department of Public Health To Collaborate With Community Partners, Resident Scientists To Map Hottest Places In The City
June 6, 2023
City looking for volunteers for Heat Watch 2023
CHICAGO - The City of Chicago in partnership with several community-based organizations today kicked off the National Oceanic and Atmospheric Administration (NOAA) 2023 Heat Watch Campaign at Stone Temple Baptist Church on the West Side. Along with 17 other communities across the country, the City is building a team of community scientists to measure heat across communities this summer.
Heat Watch 2023 is a community heat-mapping project that brings together local volunteers, public and private organizations, universities, and non-profit organizations to co-produce high-resolution heat maps and generate creative and collaborative solutions for extreme heat in Chicago.
With the help of the National Weather Service Chicago Forecast Office, the Chicago Department of Public Health (CDPH) will train and mobilize volunteer resident scientists on one of the hottest and clearest days of the year to drive with specially designed heat sensors on their cars in the morning, midday, and evening on routes informed by the community. Each sensor records temperature, humidity, time, and location. This information will be analyzed and used to give Chicago residents and government decision-makers more accurate data to improve Chicago's heat safety strategies.
"In the U.S., heat waves harm more people than all other natural disasters, according to the National Weather Service," said CDPH Commissioner Allison Arwady, M.D. "Heat waves are increasing in frequency, duration and magnitude. There are actions we can take in partnership with the community to inform both the focus of our efforts and solutions we can take together."
"By measuring temperatures city-wide throughout Chicago, we can identify what areas are hottest, and uncover the reasons behind those patterns," said Pastor Reshorna Fitzpatrick from the historic Stone Temple Baptist Church. "The results from the Heat Watch campaign can help communities and stakeholders find the most effective solutions."
Factors like humidity, tree coverage, air flow, heavy traffic, and the density of buildings and concrete all contribute to how intense the heat feels, creating what is known as an urban heat island effect. The City remains committed to addressing the impacts of extreme heat through policies like the 2022 Cooling Ordinance which protects residents by requiring indoor cooling in certain buildings. The Our Roots Chicago program also addresses heat safety through nature-based solutions and community collaboration. Over 100 community partners are advising the City, which planted more than 18,000 trees in city parkways last year.
Heat Watch 2023 is being fully funded by the National Oceanic and Atmospheric Administration's Climate Program Office and Northwestern University's Buffett Institute for Global Affairs Defusing Disasters working group. To learn more or to sign-up to volunteer, visit Heat Watch 2023.
---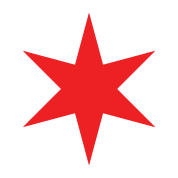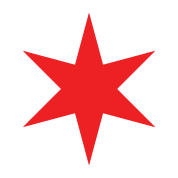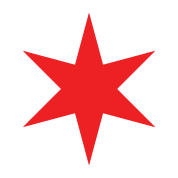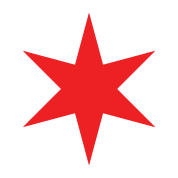 ---