Chicago Department of Public Health Weekly Media Brief, 11/02/2023
November 2, 2023
CDPH Public Information media.cdph@cityofchicago.org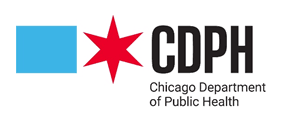 ---
Get Vaccinated for the Holidays
CDPH is reminding Chicagoans to get their updated COVID-19 and flu vaccines as soon as possible so everyone can gather and celebrate safe and healthy holidays this year. While the COVID risk level remains low, COVID is still with us, as well as other respiratory viruses that circulate as the weather turns colder. Vaccines remain the best way to protect the entire family against serious illness this season.
The next family vaccination clinic is Saturday, November 4, from 9 a.m. to 2 p.m. at Richard J. Daley College, 7500 S Pulaski Rd. Everyone age 6 months and older is eligible to receive no cost COVID-19 and flu vaccines. Appointments are strongly encouraged. Make an appointment at https://events.juvare.com/IL-IDPH/akktx/
Additional clinics are scheduled in the coming weeks. See the full schedule of pop-up clinics on the CDPH website.
As of October 31, approximately 161,000 Chicagoans, or 5.9 percent of the population, have received the updated 2023-2024 COVID-19 vaccine.
---
Chicago Day of Prayer this Saturday
Mayor Brandon Johnson and Acting CDPH Commissioner Fikirte Wagaw will join faith leaders across all denominations from communities throughout Chicago on Saturday, November 4, for a shared moment of prayer for the health and safety of our City at the Chicago Day of Prayer. Participants will gather at House of Hope on Chicago's Southeast Side to pray for peace and safety in all Chicago neighborhoods ahead of fall and the winter holidays when families and loved ones will gather together.
CDPH continues to work with an ecumenical, multifaith coalition in an effort to reach high- to moderate-risk communities and populations and share information and resources about how to get vaccinated. CDPH is also continuing its I'll Hold Your Hand Vaccine Ambassador Program, in which faith communities across the city provide support and comfort to those who are fearful, anxious, and in need of additional guidance around vaccination.
For a full list of participants in the Chicago Day of Prayer, go to chi.gov/dayofprayer.
---
Tree Ambassador Program Rooted In Community
Our Roots Chicago is a multi-departmental, community-driven and data-informed program to equitably increase the City's public urban tree canopy, increase stewardship of public trees, and expand community engagement and participation around the many public health, social, economic and environmental benefits trees can bring to residents and neighborhoods. With a goal of leaving no neighborhood behind, Our Roots Chicago is driven by the Tree Equity Working Group and the Tree Ambassador Program, which equips community members with training, resources and funding to build their own network of tree advocates and is made possible by CDPH, the Chicago Region Trees Initiative, The Morton Arboretum and others.
Partner organizations who join the Tree Ambassador Program are provided with grant funding to build their networks and capacity through ambassador recruitment, organizer workshops, up-to-date equipment, and more, over a two-year timeframe—and applications are now open. Community organizations can apply to join the Tree Ambassador Program through January 31, 2024.
Individuals interested in participating in the program can join a community group already involved in the program by reaching out to The Morton Arboretum.
Learn more about the benefits of trees, explore other ways to get involved, request a free parkway tree, and hear directly from community members at chicago.gov/ourroots.
---
###
---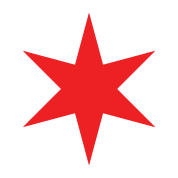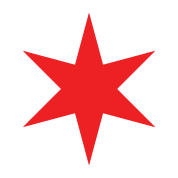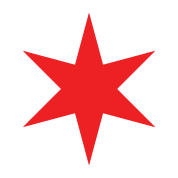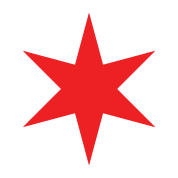 ---