Mayor Johnson, Faith Communities Join in Prayer for the Health and Safety of Chicago Families
November 4, 2023
CDPH Public Information media.cdph@cityofchicago.org
CHICAGO - Mayor Brandon Johnson joined faith leaders across all denominations from communities throughout Chicago today for a shared moment of prayer for the health and safety of our City. Participants gathered at House of Hope on Chicago's Southeast Side to pray for peace and safety in all Chicago neighborhoods ahead of fall and winter holidays when families and loved ones will gather together.
The Chicago Day of Prayer is an annual event began by the Chicago Department of Public Health (CDPH) with faith leaders to pause and reflect on the tragic toll that COVID-19 has had on our City and families, and to remember that we have the tools to combat this and other deadly diseases and save lives.
"Prayer is a universal language, and faith leaders have long been incredible partners to City government in uplifting our communities and connecting our residents to unite with shared purpose," said Mayor Johnson. "As we look forward to holidays and gathering with loved ones, I urge Chicagoans to get their updated vaccines against COVID-19 and flu, to ensure the health and wellbeing of everyone. I am grateful to join these leaders as we come together and pray for safety in all our communities, and a renewed commitment to social justice for all."
Since the start of the pandemic, nearly 8,200 Chicagoans have died from COVID-19. While more than 84 percent of residents age 5+ have received at least one COVID-19 vaccine over the past three years, only 5.9 percent have received the updated 2023-24 vaccine.
"Vaccines remain the best way to protect yourself and those around you from serious illness and hospitalization from COVID-19, which is why it is so important that everyone age 6 month and older get the updated vaccine now, before the holidays," said CDPH Acting Commissioner Fikirte Wagaw. "Please give yourself and your family the gift of health—get your updated COVID-19 vaccine and your flu shot now."
CDPH continues to work with an ecumenical, multifaith coalition in an effort to reach high- to moderate-risk communities and populations and share information and resources about how to get vaccinated. CDPH is also continuing its I'll Hold Your Hand Vaccine Ambassador Program, in which faith communities across the city provide support and comfort to those who are fearful, anxious, and in need of additional guidance around vaccination. Building upon this premise, the I'll Hold Your Hand Vaccine Ambassador Program gives faith communities the opportunity to organize members to provide hands-on support – literally – and hold the hand of a person struggling to get vaccinated because of fear.
"On the heels of the COVID-19 pandemic, I think we've all come to see just how precious and fleeting life is," said Pastor Charlie Dates of Progressive Baptist Church. "Our faith community is determined to protect both the sanctity of life and the safety of life by partnering with our city leadership to provide vaccines."
For a full list of participants in the Chicago Day of Prayer, go to chi.gov/dayofprayer.
###
---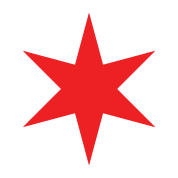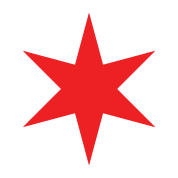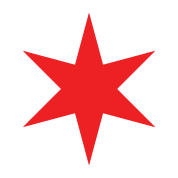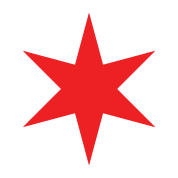 ---