Chicago Department of Public Health Weekly Media Brief, 10/27/2023
October 27, 2023
CDPH Public Information media.cdph@cityofchicago.org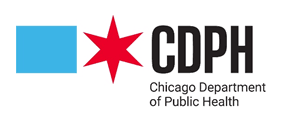 ---
Breast Cancer Awareness Month
Nearly 300,000 women will be diagnosed with breast cancer this year, and one in eight women in America will be diagnosed with the disease in their lifetimes. Each year in the United States, about 42,000 women die from the disease. October has been designated as National Breast Cancer Awareness Month, to bring awareness to the resources and support that are available, and to remind women of the importance of screenings to catch breast cancer early.
Over the last decade, the risk of getting breast cancer has not changed for women overall, but the risk has increased for Black and Asian and Pacific Islander women. Black women have a higher risk of death from breast cancer than white women.
Breast cancer screening cannot prevent breast cancer, but it can help find breast cancer early, when it is easier to treat. Breast screenings are recommended every year for women 40 and up and once every three years for women aged 20-30. CDPH provides free breast exam and mammogram services through the Illinois Breast and Cervical Cancer Program (IBCCP), which is available at neighborhood health centers.
The IBCCP provides free mammograms and Pap tests for women who qualify - women ages 35 to 64 who are uninsured. Younger women may qualify if they have symptoms. To find a site near you that provides this free service, call the Women's Health-Line at 888-522-1282 (TTY 800-547-0466).
The Illinois Department of Public Health and the National Breast Cancer Foundation websites have information and resources, including How to Prepare for a Mammogram, and a guide to breast self-exams.
---
Updated RSV Vaccine Recommendations
In light of limited supplies an antibody drug designed to protect infants from RSV, the Centers for Disease Control and Prevention has advised pediatricians and other health-care providers to prioritize infants at highest risk of contracting the virus. Efforts are underway to accelerate production of additional doses, however, the short supply means that infants and young children—who are particularly susceptible to the virus--may be temporarily unprotected at the onset of cold and flu season. Infants are eligible for the monoclonal antibody shots up to 8 months and up to 20 months for at-risk babies. The virus is less severe for babies more than 8 months old.
Expectant parents between the 32nd and 36th week of pregnancy are eligible for the RSV vaccine, which has proven highly successful in protecting newborns. Pfizer's vaccine, Abrysvo, is the only one currently approved for this use. Health-care professionals also remind parents and others who have contact with infants and young children that handwashing and disinfecting are essential and highly effective in preventing spread of the virus.
---
Medicaid Renewals Continue In Chicago
CDPH is working across partners to support Chicagoans during the Medicaid renewal process, also known as "redeterminations." Based on federal projections, CDPH estimates that at least 180,000 Chicagoans may lose Medicaid coverage by May 2024.
CDPH is calling on every organization that supports children and families to spread the word and help every Chicagoan keep their Medicaid benefits.
Here's how current Medicaid recipients can check and renew their coverage:
Click Manage My Case at abe.illinois.gov.
Verify your address under "Contact Us."
Find your renewal due date under "Benefit Details."
Watch your mail and complete your renewal right away.
What happens if Chicagoans are no longer eligible for Medicaid? They can connect to coverage at work or through the official Affordable Care Act marketplace for Illinois, GetCoveredIllinois.gov. Open enrollment runs from November 1, 2023 to January 15, 2024.
---
Quick Hits
Community Input Needed - Mental Health Survey
The Chicago Department of Public Health, in partnership with the Kennedy Forum, invites you to participate in a community input survey to help guide City of Chicago leaders as they work to improve access to behavioral health services. Your opinion is valuable as we gather insights into current mental health and substance use disorder services in Chicago. The survey is entirely anonymous and will only take 15 minutes to complete. You must be 18 years or older to participate.
Click on the link below to access: https://www.surveymonkey.com/r/RWLSQ5G
Did you know CDPH funds mental health services in all 77 Chicago community areas, regardless of ability to pay, insurance status or immigration status? We also host a resource hub through our UnSpoken campaign where Chicagoans can find resources in their own neighborhoods.
COVID-19 Vaccine Updates
CDPH continues to offer dozens of opportunities for residents to get vaccinated against COVID-19 and flu this season. Visit the CDPH website to see the calendar of pop-up vaccination events as well as locations for standing immunization clinics.
Approximately, 146,800 Chicagoans, or 5 percent, have received the 2023-24 updated COVID vaccine as of October 23.
---
###
---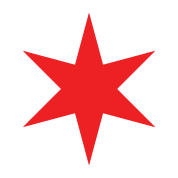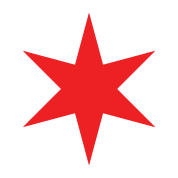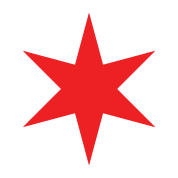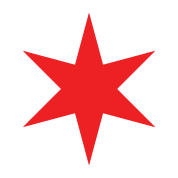 ---