Chicago Department of Public Health Prepares For Rollout of New COVID-19 Vaccine
September 14, 2023
Everyone aged 6 months or older is encouraged to get updated COVID-19 vaccine and flu shot
CDPH Public Information media.cdph@cityofchicago.org
CHICAGO - Following approval from federal health officials, the Chicago Department of Public Health is announcing its plans to make the new fall 2023 COVID-19 vaccine available to all Chicagoans age 6 months and up. In addition, CDPH is encouraging everyone 6 months and older to get an annual flu shot.
The Centers for Disease Control and Prevention (CDC) says the updated COVID-19 vaccine targets currently circulating strains of the virus. Shipping of the new vaccines (one from Pfizer-BioNTech, one from Moderna) will begin this week, and doses are expected to be available within 5 to 12 days at clinics and pharmacies throughout Chicago. If it has been at least two months since your last COVID-19 vaccine, it is recommended you get the new vaccine right away.
"As we head into the fall and winter and people move indoors and gather for holidays, we usually see an increase in respiratory virus activity," said CDPH Acting Commissioner Fikirte Wagaw. "As always, the number one thing people can do to protect themselves, their loved ones and their communities is to stay up to date on vaccination, including the updated fall 2023 COVID-19 vaccine and their annual flu shot. Both vaccines are the safest way to reduce your risk of infection and of becoming very sick if you do get infected."
Where to Find the COVID-19 Vaccine
This year, vaccine will continue to be available to everyone at no cost, regardless of insurance or immigration status. However, where people go to get the updated vaccine may be a little different as a result of the end of the federal public health emergency last spring and the commercialization of the vaccine.
CDPH is allotted a supply of vaccine purchased by the federal government to distribute solely to uninsured and underinsured Chicagoans under the COVID-19 Bridge Access Program for Uninsured Adults. These doses will be allocated to federally qualified health centers (FQHCs) that serve underinsured adults and also available at City-run Family Vaccination Clinics.
In addition, uninsured Chicagoans will be able to access no cost vaccines at some retail pharmacies that are participating in the Bridge Access Program. Visit vaccines.gov or vacunas.gov (Spanish) and check the box for Bridge Access Program to find no cost vaccines without insurance.
People with private health insurance or Medicaid or Medicare coverage should go to a pharmacy or doctor's office to get their updated COVID-19 vaccine. Visit vaccines.gov or vacunas.gov (Spanish) to find a vaccine provider near you. Be sure to bring your insurance card, as the provider will need to submit a claim to your insurer.
For uninsured and underinsured Chicagoans, CDPH will be offering vaccine at no cost regardless of immigration status. Options for this include:
Federally Qualified Health Centers (FQHCs) across Chicago
CDPH Immunization Clinics: Walk-ins welcome, but registration is highly encouraged. Create an account and register for an appointment at https://getvaxchi.chicago.gov or by calling the clinic.
Greater Lawn Clinic, 4150 W. 55th St., 312.745.1477

Schedule: M - F, 8am – 3pm

Uptown WIC Clinic, 845 W. Wilson Ave., 2nd level, 312.742.3227

Schedule: M/W/F, 8am – 3pm; T/Th, 9am – 4pm

Lower West Clinic, 1713 S. Ashland Ave., 312.743.1198

Schedule: Th - F, 8am – 3pm

CDPH's annual family COVID/flu vaccination clinics at City Colleges of Chicago (schedule below). Details on how to make an appointment will be announced soon.

Saturday, October 7, Malcolm X College
Saturday, October 14, Kennedy-King College
Saturday, October 21, Wilbur Wright College
Saturday, October 28, Olive-Harvey College
Saturday, November 4, Richard J. Daley College
Saturday, November 11, Arthur Velasquez Institute
Saturday, November 18, Truman College
For homebound seniors and those with limited mobility, CDPH continues to offer its At Home vaccination program, which operates Saturdays and Sundays from 8:00 a.m. to 6:30 p.m. To make an appt, call 312.746.4835 or go to https://chicago.gov/athome.
COVID-19 Guidance
Heading into respiratory virus season, CDPH reminds everyone that if they or someone in their household feels sick with symptoms suggestive of COVID-19 (fever, cough, runny nose, sore throat), they should get tested for COVID-19 right away. Visit www.testinglocator.cdc.gov to find no-cost testing locations.
If you test positive for COVID-19, the guidance remains the same. Stay home for five days. After five days, if symptoms improve, you can end isolation, but you should wear a mask around others during days 6 through 10.
If you are over 65 or at high-risk for severe illness from COVID-19, ask your healthcare provider about medications to treat COVID-19 (like Paxlovid).
Masks and Other Mitigation Strategies
"COVID-19 is still with us, and it will likely continue to cause periodic waves of illness," said Massimo Pacilli, CDPH Deputy Commissioner, Disease Control Bureau. "But unlike earlier in the pandemic, we now have vaccines and treatments, and many people have a level of immunity from previous infection. So people should pay attention to local COVID transmission and take steps to protect themselves. This includes considering wearing a mask if they are in crowded, indoor public settings and on public transit, particularly if they are at higher risk of getting very sick from COVID-19."
Masks remain an important tool to mitigate transmission of COVID-19 and other respiratory viruses, particularly for people who are at risk for severe illness. Some settings, like doctor offices, might require patients wear masks. Improved ventilation can also help to reduce the levels of infectious particles in the air. CDPH offers these tips to make the air in your home safer during respiratory virus season.
RSV Vaccines
Respiratory syncytial virus activity also increases in fall and winter. Most people recover in a week or two, but RSV can be serious particularly for infants and older adults. This year, for adults 60 years and older, there are two new vaccines against RSV. One of these RSV vaccines will also be available for pregnant women to help protect their babies against RSV for their first 6 months, as well as an injectable immunization product, Nirsevimab, for infants. If you are 60 or older, pregnant, or the parent of an infant, check with your doctor to determine if RSV vaccination is right for you or your child.
###
---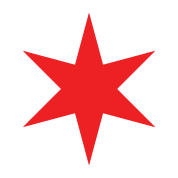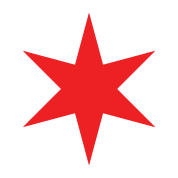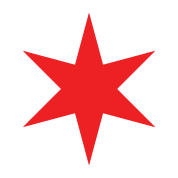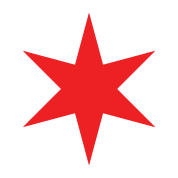 ---