Construction and Demolition Debris Recycling
The Department of Public Health promotes the responsible separation and recycling of construction and demolition (C&D) debris to help contractors and property owners save on costly disposal fees while protecting the environment. Under the Construction and Demolition Site Waste Recycling Ordinance, contractors must:
Keep track of the amount of C & D debris that is generated on project sites.
Recycle at least 50% of the recyclable debris that is generated.
Submit a Recycling Compliance Form to the Department of Public Health at the end of each project, along with an affidavit from the waste hauler or recycler.
To find out which projects must comply and how compliance is enforced, see the text of the ordinance. For more information about documenting your compliance with the C&D recycling requirements, read the C&D Recycling Rules and Regulations.
What is C&D Debris?
C&D debris is non-hazardous, non-contaminated solid waste resulting from construction, remodeling, repair or demolition projects on pavement, buildings and other structures. It may include:
Bricks, concrete, rock and other masonry materials
Wood, including non-hazardous painted, treated, and coated wood
Scrap metal
Plaster & Gypsum drywall
Plumbing fixtures and piping
Non-asbestos insulation
Roofing shingles and other roof coverings
Reclaimed asphalt pavement
Glass and plastics
Landscape waste
Benefits of C&D Recycling
Recycling C&D debris saves money. Contractors can save money through avoided tipping (disposal) fees and by reselling or reusing C&D materials on future projects. These savings can allow a firm to be more competitive on bids for C&D projects.
Recycling C&D debris is good for the environment. In the U.S., C&D debris accounts for 30% of all solid waste produced. Most of this waste goes to landfills. Recycling C&D debris conserves valuable landfill space and reduces consumption of resources.
On average about 500,000 tons of C&D are recycled annually, or a recycling rate of approximately 85% of total recyclable C&D debris generated.
How to Recycle C&D Debris
The first step in C&D recycling is to plan ahead. It is important to estimate how much and what types of material will be generated at the construction or demolition site. Then you can decide how the materials should be sorted and which recycling service providers you should hire.
For more information, the City provides a Construction and Demolition Best Management Practices Guide for C&D operations. This guide includes case studies and strategies for meeting the C&D recycling requirements.
In addition, the State of Illinois produces a helpful C&D recycling guidebook which may be obtained by calling 888.EPA.1996 (888.372.1996). Additional information can be found from the Illinois EPA—Construction and Demolition Debris.
A searchable database of reuse and recycling services may be accessed at Illinois Earth 911.
Supporting documents and resources
---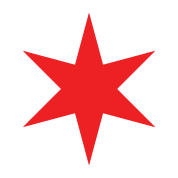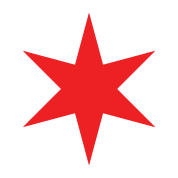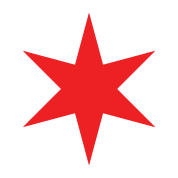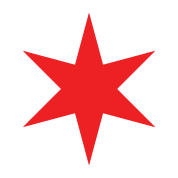 ---