Chicago Department of Public Health Weekly Media Brief, 9/1/2023
September 1, 2023
CDPH Public Information media.cdph@cityofchicago.org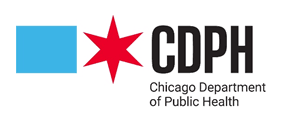 ---
COVID-19 Q&A with Massimo Pacilli, CDPH Deputy Commissioner for Disease Control
Q: What is the current status of COVID-19 in Chicago?
While Chicago has seen low COVID-19 activity for many months, over the past few weeks, there has been a steady increase in COVID-19 activity, both locally and nationally. This is not surprising as the virus is still here and will continue to cause periodic waves of illness.
CDPH continues to use all available tools to track COVID-19 including data about cases, severe disease and healthcare burden along with variant and wastewater monitoring to inform public health activities.
Q: What do you predict for the fall and winter season?
COVID-19 still hasn't settled into a predictable pattern. However, as the weather gets colder, and people spend more time indoors, along with return to school and fall and winter holiday gatherings, we typically see increases in respiratory infections, including COVID, flu and respiratory syncytial virus (RSV). We are likely to see moderate activity in fall-winter similar to last year, although it's not possible to predict how the virus will mutate and spread.
Q: What can I do to protect myself?
The number one thing people can do to protect themselves and their loved ones is stay up to date on vaccination.
For Fall 2023, there will be an updated COVID-19 vaccine to better protect against currently circulating variants. This vaccine will be available in mid to late September, and more details will be available soon following FDA approval and CDC recommendations in mid-September.
In addition, everyone 6 months and older should get an annual flu shot this fall. Flu vaccine is already available.
This year, for adults 60 years and older, there is a new vaccine against respiratory syncytial virus (RSV). There will also be a new vaccine for pregnant women to help protect their babies against RSV for their first 6 months, as well as an injectable immunization product, Nirsevimab, for infants. Talk to your provider to learn if RSV immunization is right for you and your family.
Q: Should I wear a mask?
Masks remain an important tool to mitigate transmission of COVID-19 and other respiratory viruses, in particular for people who are at risk for severe illness. I encourage people to keep a mask with them, and consider wearing it if they are in crowded, indoor public settings and on public transit. Some settings, like doctor offices, might require patients wear masks.
Q: What should I do if I have COVID-19 symptoms or get COVID?
It is important that if you feel sick with symptoms that align with COVID-19, get tested or take an at-home test. Visit testinglocator.cdc.gov to find no-cost testing locations.
Nothing has changed in this guidance. If you test positive for COVID-19, stay home for five days. After five days, if symptoms improve, you can end isolation, but you should wear a mask around others during days 6 through 10.
If you are over 65 or at high-risk for severe illness, ask your healthcare provider about medications to treat COVID-19 (Paxlovid).
---
International Overdose Awareness Day and CDC Grant to Bolster Overdose Prevention
CDPH marked International Overdose Awareness Day yesterday by participating in events with the South Side Heroin/Opioid Task Force and the West Side Heroin/Opioid Task Force, as well as hosting a resource table at the End Overdose Now Illinois Rally & Resource Fair that was held Monday at Federal Plaza.
While 2022 saw a slight decrease to 1,407 opioid-related overdose fatalities in Chicago from an all-time high of 1,456 deaths in 2021, Cook County and the state of Illinois continue to experience increases. CDPH is committed to collective action to combat opioid-related fatalities.
Currently, CDPH offers free Narcan at all Chicago Public Libraries, no questions asked, and CDPH hosts an up to date Narcan finder map that shows free Narcan at locations all around the City. Additionally, the Illinois Department of Human Services Division of Substance Use Prevention and Recovery (IDHS/SUPR) provides large amounts of no-cost Narcan to organizations and agencies statewide through the Drug Overdose Prevention Program and CDPH works closely with IDHS/SUPR to distribute Narcan to Chicagoans through this program.
Yesterday, CDPH was selected as a recipient of a grant from the Centers for Disease Control and Prevention (CDC) under the Overdose Data to Action (OD2A) program. The grant represents a transformative opportunity to strengthen ongoing efforts in combatting the overdose crisis and reducing overdose-related harms. More information about the program can be found on the CDC website.
---
Community Health Worker Awareness Week
To increase awareness of what a Community Health Worker (CHW) is, their role in public health and equity, and the value CHWs bring to a community's vitality, CDPH celebrates the first annual National Community Health Worker Awareness Week August 28 - September 1st.
The American Public Health Association (APHA) defines CHWs as frontline public health workers who are trusted members of and/or have an unusually close understanding of the community served. CHWs also build individual and community capacity by increasing health knowledge and self-sufficiency through a range of activities such as outreach, community education, informal counseling, social support, and advocacy.
Community health workers are a diverse group of support professionals serving local and underserved neighborhoods from major cities to tribal territories and remote rural villages. The workforce recognizes 90+ names and titles for community health workers including care coordinators, doulas, peer educators, promotores de salud, family advocates, and patient navigators.
In response to recovery and vaccination efforts during the pandemic, CDPH and partner agencies mobilized the strength of Chicago CHWs by forming the COVID-19 Response Corps. It is now recognized as the Community Health Response Corps focusing on social determinants of health initiatives and resource navigation in high-risk communities.
---
Quick Hits
Another Hot Weekend Ahead
The heat returns this Labor Day Weekend and certain populations are more vulnerable, including those who are socially isolated, don't have air conditioning, are 65 years or older, have a chronic disease, or are pregnant. How can you keep your loved ones safe?
Check in on relatives and neighbors, including during the evening and nighttime hours.
If needed take shelter at city cooling centers, libraries and park district facilities, or a friend or relative's home that has air conditioning.
If you or someone near you experiences acute symptoms or loses consciousness, call 9-1-1 and seek a cool indoor location right away.
Check out other tips and resources: bit.ly/ChicagoHeatWarning
###
---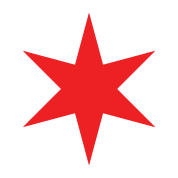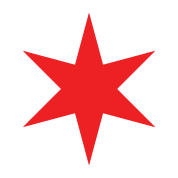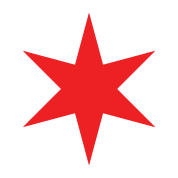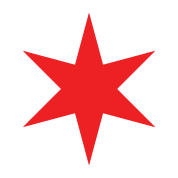 ---