Project Chat - National HIV Behavioral Surveillance (NHBS)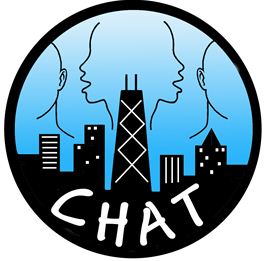 In 2003, CDC created NHBS for conducting behavioral surveillance among persons at high risk for HIV infection. The Chicago Department of Public Health implemented NHBS in 2003 and the project is locally known as Project CHAT.
Process: Surveillance is conducted in rotating annual cycles in three different populations at high risk for HIV: men who have sex with men (MSM), injection drug users (IDUs), and heterosexuals at increased risk for HIV infection (HET). Before each NHBS cycle, formative research is conducted to learn more about the populations and collect data to help with sampling procedures. MSM are sampled using venue-based, time-space sampling methods. Health department staff members first identify venues frequented by MSM (e.g., bars, clubs, organizations, and street locations) and days and times when men frequent those venues. Venues (and specific day/time periods) for recruitment are chosen randomly each month. IDUs and heterosexuals are recruited using respondent-driven sampling, a type of chain referral sampling. Health department staff members select a small number of initial participants, or "seeds," who complete the survey and recruit their peers to participate. Recruitment and interviewing continue until the target sample size is reached.
Trained interviewers in use a standardized anonymous questionnaire to collect information on HIV-related risk behaviors, HIV testing, and use of HIV prevention services. HIV testing is also offered to all participants. During each cycle, a minimum of of 500 eligible persons are interviewed and tested for HIV infection. The first full round of NHBS, comprised all three cycles (MSM, IDU, and HET), was conducted during 2003–2007. The second round was conducted during 2008–2010, and the third round began in January 2011.
What data are collected: Data on behavioral risks for HIV, HIV testing behaviors, access to and use of prevention services and HIV testing results are collected.
How this surveillance contributes to HIV prevention: NHBS data are used to provide a behavioral context for trends seen in HIV surveillance data. They also describe populations at increased risk for HIV infection and thus provide an indication of the leading edge of the epidemic. Through systematic surveillance in groups at high risk for HIV infection, NHBS will be critical for monitoring the local impact of the National HIV/AIDS Strategy, which focuses on decreasing HIV incidence, improving linkage to care, and reducing disparities.
For more information please contact:
Nikhil Prachand, Principal Investigator | 312.745.3204 | Nik.Prachand@cityofchicago.org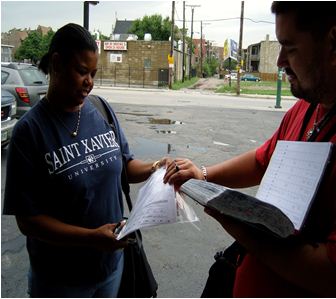 Supporting Information Facts
Department: