Institutional Review Board (IRB)
About Us
The Chicago Department of Public Health's (CDPH) Institutional Review Board (IRB) monitors research involving CDPH patients/clients and staff. Special attention is given to the protection of patients'/clients' rights, safety, and privacy. The CDPH IRB, assures compliance with the Code of Federal Regulations for the Protection of Human subjects (45 CFR 46). Research is not a right, but a privilege granted to researchers by an institution to those individuals willing to work within federal guidelines, state laws, and institutional requirements.
Further, the IRB assures that all CDPH-related research aims to benefit, directly or indirectly, the participants and the people of Chicago. This includes verifying that the merits and costs of the research are in the best interests of the people of Chicago. IRBs are required for all projects funded by the federal government and all human research at many other institutions, including CDPH.
CDPH Federal Wide Assurance (FWA) acceptance code: FWA00001184 - Expires 2/20/2024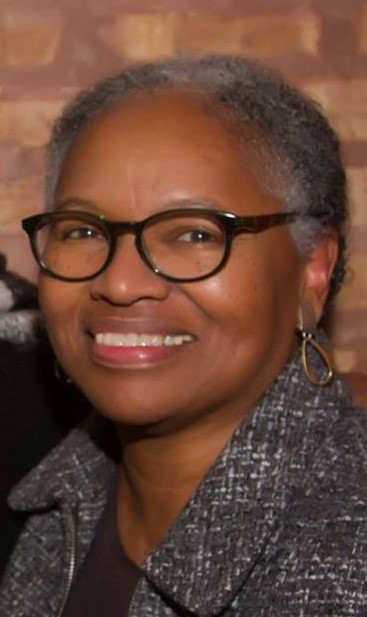 Mildred Williamson
IRB Chair: Appointed by the commissioner, The chair leads an IRB that is assembled and operated in a manner consistent with the CDPH IRB policies and procedures. The Chair is authorized to sign all documents relevant to the review and approval of research applications that have been submitted to the IRB for review. The Chair is also a voting member of the IRB and assumes the responsibilities of an IRB member.
Mildred Williamson, PhD, MSW, has spent her career in public services with human rights/social justice as her passion. She has more than 30 years of experience in developing and leading public health safety net programs for vulnerable populations. She recently retired as Executive Director of HIV Services for Cook County Health and continues to serve as Adjunct Assistant Professor at the University of Illinois at Chicago School of Public Health (UIC-SPH). She served as HIV/AIDS Section Chief for the Illinois Department of Public Health from 2008-2015 and began her public health career at cook county (now John H. Stroger) Hospital in 1989 as the first administrator of the Women & Children HIV Program, which today, is part of the Ruth M. Rothstein CORE Center – the largest provider of comprehensive HIV services in the Midwest. Dr. Williamson obtained her Master's and Doctoral degrees in Social Work at the School of Service Administration/University of Chicago.

Application Forms & Instructions
CDPH IRB Forms for submission below. Once submitted, your submission will be reviewed by both IRB Staff Assistant and Chair to determine type of review.
General IRB Information can be found in our Frequently Asked Questions (FAQs).
Instructions:
Please submit your protocol and all required submission forms to CDPHIRB@cityofchicago.org

If submission is incomplete, you will be asked to resubmit with the appropriate documents.
Please title your email subject with your protocol title
Be sure to include a protocol version number and date in the title page of the protocol.

You will receive an acknowledgement email after submission, and it will include an assigned IRB#. This number assists us in tracking your protocol.
Please submit protocols before meeting deadlines for full board review. Meeting dates and application due dates are posted below. If protocols are expected to be exempt or expediated please allow 4-6 weeks for review.

Forms:
IRB Procedures (IN DEVELOPMENT)

Meeting Schedule
IRB Meeting Schedule for 2022:
| | | |
| --- | --- | --- |
| Application Due Date | Meeting Date | Link to Meeting |
| Dec 25th, 2022 | Jan 25th @ 2pm | |
| March 26th, 2022 | April 26th @ 2pm | |
| June 26th, 2022 | July 26th @ 2pm | |
| September 25th, 2022 | October 25th @ 2pm | |
***Meetings are held at DePaul Center 333 S. State Street Suite 200 Chicago, IL 60604 in the general board room near the lobby area.
***Please note that submissions requiring Exempt or Expedited review do not have submission deadline dates.

Contact Information
You can reach us at CDPHIRB@cityofchicago.org or (312) 747-9718 to speak directly to IRB staff assistant.

The Common Rule: was substantially revised in 2017 and has been amended twice to delay the date that regulated entities must comply with the revised version of the rule. We refer to this version as the "revised Common Rule," the "2018 Requirements," or the "2018 Rule."
See the list of common questions about the revised Common Rule with answers from OHRP for more information.

CDPH IRB accepts the following training:

OHRP's comprehensive training on human research protections based on the requirements of the revised Common Rule (or 2018 Requirements). A printable completion certificate is available at the conclusion of each lesson. Note that OHRP does not collect information about who accesses or completes this training.
For NIH-funded human subjects research, investigators and key personnel must fulfill the protection of human subjects education requirement. This can be achieved by completing OHRP's Human Research Protection Training. Please review NIH's "Educational Requirement" for additional information.

For more resources and potential opportunities for training visit: https://www.hhs.gov/ohrp/index.html

FAQ
Service Facts
Department:
People We Serve:
Programs & Initiatives: