Chicago Department of Public Health Weekly Media Brief, 11/16/2023
November 16, 2023
CDPH Public Information media.cdph@cityofchicago.org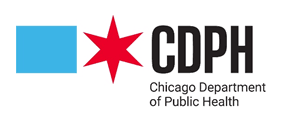 ---
Mayor Announces New CDPH Commissioner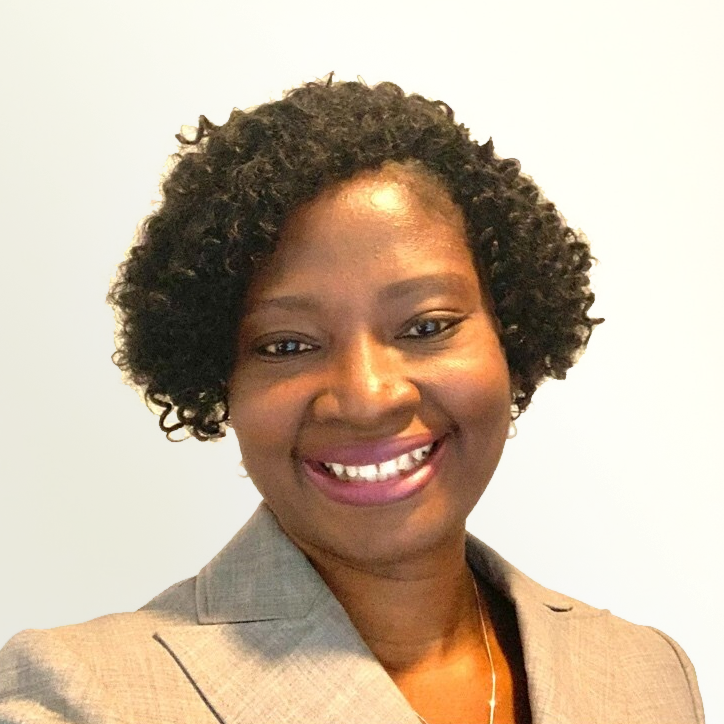 Mayor Brandon Johnson this week announced the appointment of esteemed public health leader Dr. Olusimbo "Simbo" Ige, MD, MS, MPH, to serve as Commissioner of the Chicago Department of Public Health.
Dr. Ige's public health career spans nearly two decades. As the Managing Director of Programs for the Robert Wood Johnson Foundation, she oversaw partnerships with health organizations nationwide working towards making public health and health care systems accountable and equitable.
At the New York City Department of Health and Mental Hygiene, Dr. Ige provided oversight to a wide range of programs, including the city's pandemic response, food security programs, housing and health initiatives, mental health programs, violence prevention, and the Public Health Corps initiative.
Dr. Ige was selected through a rigorous and thorough nationwide search led by a committee composed of prominent leaders in public health. Four candidates were ultimately submitted to Mayor Johnson, who interviewed each candidate before selecting Dr. Ige, who will be the first Black, female commissioner to lead CDPH in a permanent role.
Dr. Ige received her MD and her Master of Science in Epidemiology and Biostatistics from the University of Ibadan in Nigeria. She received her Master in Public Health from the University of Manchester (UK). We are confident that Dr. Ige will successfully lead the CDPH team in alignment with the department's mission to create a safe and healthy city for all Chicagoans.
---
Public Health Vending Machines
CDPH is proud to officially launch the Public Health Vending Machine pilot program! The vending machines, located in 5 sites around the City, are part of the department's broader strategy to prevent overdose and increase harm reduction resources. Each machine will be stocked with the overdose-reversal medication Naloxone, or Narcan, fentanyl test strips, general hygiene kits, socks and underwear, and other important public health supplies. These items will be free to anyone in Chicago, using a PIN system that allows the department to track inventory and follow usage needs. CDPH is piloting this program to see if providing harm reduction supplies in this way helps reach individuals who would not otherwise access health and harm reduction resources and will be publishing regular data on the program to share these learnings with the public.
For the pilot phase of the program, the vending machines are located at the following sites:
Uptown Library: 929 W Buena Ave
Garfield Community Service Center: 10 S Kedzie Ave
Harold Washington Library Center: 400 S State St
95th/Dan Ryan Red Line CTA Station: 14 W 95th St - North Terminal
Roseland Community Triage Center: 200 E 115th St
For general questions about this program, please email: media.cdph@cityofchicago.org. For providers interested in registering people for PIN codes, contact osu.cdph@cityofchicago.org.
---
Transgender Day of Remembrance
Transgender Awareness Week is November 13 – 19, and as awareness of trans issues has grown, so too has the hostility transgender Americans face. Violence against transgender people is a serious social and public health issue.
Since 2022, at least 60 transgender and gender non-conforming people in the United States have lost their lives through violence. Transgender youth face increased rates of depression and suicide compared to their non-trans peers, and dozens of transgender women across the country -- particularly Black trans women -- have lost their lives in acts of violence.
CDPH celebrates and supports the transgender community this week, through public awareness and education, and on Trans Day of Remembrance, Sunday, Nov. 19, we join our community partners, including Life is Work and Brave Space Alliance, to honor and celebrate the lives of all transgender individuals whose lives have been lost to violence and discrimination. Join us as we work toward a stronger future.
There are many resources available for trans youth and adults. For young people who need help or support, trained crisis counselors at The Trevor Project are available 24/7 at 1.866.488.7386, via chat at TheTrevorProject.org/Get-Help, or by texting START to 678678.
For information on LGBTQ+ healthcare, to get referrals for supportive services, or to just talk with someone, you can call The Hub, at 1.844.482.4040. The HUB is funded by CDPH and operated by AIDS Foundation Chicago and Center on Halsted. Center on Halsted offers programs and services on-site, and links to other resources for trans people can be found on their website.
Anyone can call 988, the three-digit code that connects callers in crisis to trained counselors that will listen, understand how their problems are affecting them, provide support, and connect them to resources if necessary.
---
Get Vaccinated Before The Holidays
As we head into the holiday season and plan gatherings with our families and friends, it's the perfect time to get vaccinated against COVID-19, flu, and RSV (for those 60+, pregnant or under two). CDPH still has a number of opportunities for people to receive no cost vaccines regardless of insurance or immigration status.
The next family vaccination clinic will be Saturday, November 18, from 9 a.m. to 2 p.m., at Truman College, 1145 W Wilson Ave. Vaccinations are also available every Sunday, from 10 a.m. to 2 p.m. at Swap-O-Rama, 4100 S. Ashland Ave. Or visit vaccines.gov to find a vaccine near you.
And don't forget to add COVID-19 tests to your holiday shopping list. You can order free tests mailed right to your door at covidtests.gov.
As of November 11, approximately 204,000 Chicagoans have received the updated 2023-24 COVID-19 vaccine, or 7.4 percent of the population. Coverage is highest among seniors 75+ at 18.9% vaccinated, followed by seniors 65-74 years old at 16.9%. Coverage is almost four times as high among white, non-Latinx Chicagoans (12.7%) than Black, non-Latinx (4.1%) and Latinx (3.6%) Chicagoans.
---
###
---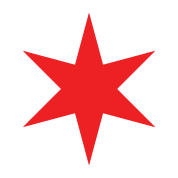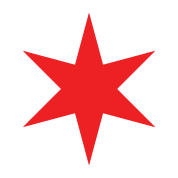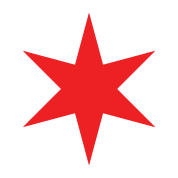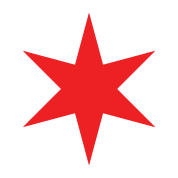 ---