Chicago Department of Public Health hosts Healthy Chicago 2025 Symposium and Healthy Chicago Equity Zones (HCEZ) Showcase
August 18, 2023
CDPH gathers with community partners to address racial life expectancy gap
CDPH Public Information media.cdph@cityofchicago.org
CHICAGO - The Chicago Department of Public Health (CDPH) and numerous community partners have been working in lockstep for more than a decade to advance the Healthy Chicago movement - a coalition of community champions, organizations, and partners taking important steps toward a healthier, more just, equitable city. CDPH is mid-way through the five-year implementation period of Healthy Chicago 2025, and to celebrate the efforts around the movement and learn how the community co-design partnerships are leading hyper-local and system level changes, CDPH hosted the Healthy Chicago 2025 Symposium and Healthy Chicago Equity Zones (HCEZ) Showcase event on Friday at the Chicago Cultural Center.
Healthy Chicago 2025 is the City's community health improvement plan that outlines strategies to close the racial life expectancy gap. The plan calls upon the City and partners across sectors to support community organizations, particularly in Black and Latinx communities, as they take the lead on strategies that address the root causes of health inequities, including structural racism.
"Today, we are taking a moment to reflect on the progress made with partners across Chicago toward a city where all people, in all communities, have an opportunity to live full, healthy lives," said Megan Cunningham, Managing Deputy Commissioner at CDPH. "And it's about recommitting ourselves, our organizations, and our public institutions to continuing this essential work. The COVID-19 pandemic underscored the critical importance of a strong, sustained public health system, and of sharing power with the people most affected by inequities – that's what Healthy Chicago is all about."
An example of the Healthy Chicago movement in action is the work of the Healthy Chicago Equity Zones (HCEZs). In 2020, CDPH allocated $9.6 million in COVID-19 relief funding from the Centers for Disease Control and Prevention (CDC) to establish HCEZs - six geographic areas covering the entire city that are led by regional and community organizations.
The HCEZs are designed to advance the Healthy Chicago 2025 goal of closing the City's racial life expectancy gap through hyperlocal strategies that confront social and environmental factors that contribute to racial and health inequities. Equity Zones ensure that community members have power and resources to identify local assets and challenges, and to develop solutions that meet their most pressing needs.
Through their work, over 25,000 Chicagoans received fentanyl test kits to prevent overdose, and more than 7,000 community surveys were conducted to understand local needs. Symposium sessions included one on community health assessments, others on the work of the CDPH Health Equity in All Policies program.
"HCEZs welcome a new era of collaboration between community organizers, nonprofit leaders, and CDPH leaders. These groups are meeting weekly to strategize on removing the systemic barriers that impede residents from leading healthy lives," said Nancy Valentin, Director of Health Equity at the HCEZ regional lead organization, Northwest Center. "We have learned that when presented with evidence, community residents are empowered to take the lead in improving their own health and well-being. We look forward to many years of collaboration as we work together to move the needle forward and strengthen Chicago's public health workforce."
Healthy Chicago 2025 invests funding, energy, and actions across seven city-wide priority areas that make a real difference in community health. Visit healthychicago.org to learn more and be a part of the movement.
###
---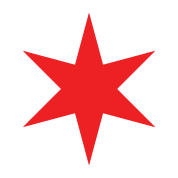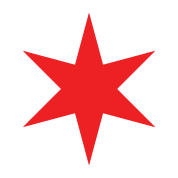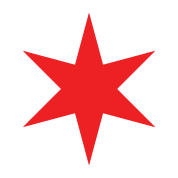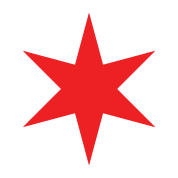 ---