Site Clean-Up & Hazardous Material Disposal
The Chicago Department of Public Health's (CDPH) environmental team protects residents from exposure to hazardous materials and toxic pollutants by:
Collecting hazardous materials at the Household Chemical and Computer Recycling Facility. The City of Chicago has instructions or drop-off locations for household wastes like computers, chemicals, compact fluorescent light bulbs, latex paint or pharmaceuticals.
Creating guidelines and requiring permits for demolition and renovation projects for debris recycling and potential hazards.
Working with the appropriate state and federal agencies to identify contaminated sites and create plans for cleanup.
Determining what clean up may be necessary if there is a hazardous waste incident in the city, such as an accidental spill.
Monitoring major events, such as Lollapalooza or the Chicago Marathon, to detect and respond to any environmental threats.
Below you can find details on how residents and construction sites can properly dispose of waste.
Household Chemicals & Computer Recycling Facility
Household chemicals or old computers can be dropped off at the permanent Household Chemicals & Computer Recycling Facility (HCCRF) at 1150 N. North Branch Street (two blocks east of the Kennedy Expressway at Division Street).
When thrown out with our garbage, household chemicals and computers, which often contain hazardous substances such as lead, mercury, and PCBs (polychlorinated biphenyls), can contaminate our air, soil, and water. Through proper disposal methods or recycling, these hazardous substances are disposed of or reprocessed and reused in an environmentally-responsible manner. CDPH provides explanations about what happens to items once dropped off.
The HCCRF accepts a range of items, including household cleaners, oil-based paints, solvents, cell phones, compact fluorescent light bulbs (CFLs), computers and related equipment to name a few. It does NOT accept business/commercial sector wastes, explosives, fireworks or latex paint. Please review the full list of accepted and prohibited items in both the chemicals and electronics categories before you visit.
During business hours, an attendant is outside, ready to help unload your vehicle and accept your materials. Materials should not be left outside the HCCRF unattended.  Please DO NOT drop off any items outside of scheduled business hours:
Tuesday, 7am-12pm
Thursday, 2pm-7pm
1st Saturday of every month, 8am-3pm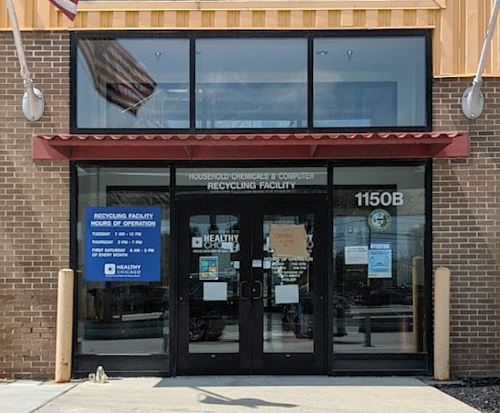 Pharmaceuticals Drop-Off
CDPH has partnered with the Chicago Police Department to provide you with a place for the safe and proper disposal of unused or expired prescription and over-the-counter medications (for households only).
You may take your pharmaceuticals to one of the designated drop-off locations detailed in this flyer. Look for the blue box in the lobby. NOTE: Please do NOT drop off lancets, needles, syringes, glucose test strips, or any other biohazard item in these blue boxes.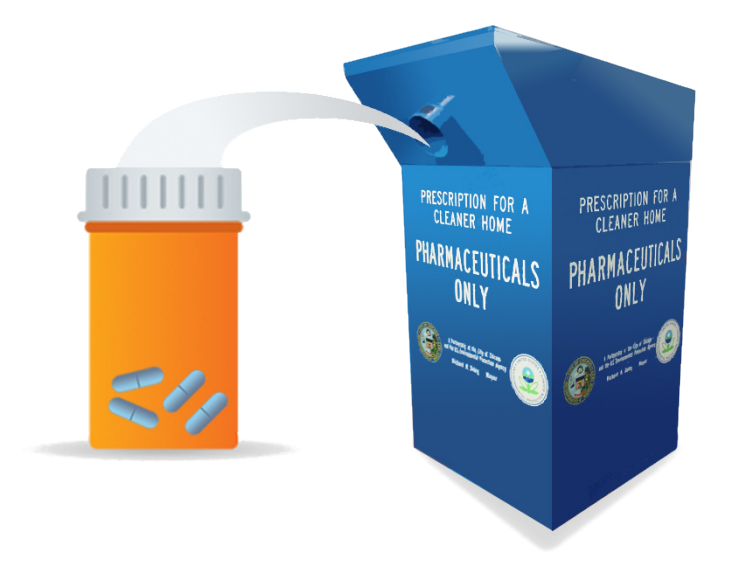 What are CFLs?
ENERGY STAR™ qualified compact fluorescent light bulbs are a type of light bulb that use up to 75% less electricity, last up to 10 times longer and produce 75% less heat, which reduces home cooling demands, resulting in higher energy savings. While ENERGY STAR™ qualified compact fluorescent light bulbs contain a small amount of mercury, their use creates a net reduction of mercury emissions to our environment, as compared to using incandescent lighting. 
It is important to recycle CFLs to help prevent the release of mercury into the environment. Even though the bulbs contain less than 5 milligrams of mercury, a necessary component, the bulbs should be handled responsibly and be recycled. You can take used CFLs to the HCCRF or to your local Home Depot. More information about CFLs is below:
Latex Paint Disposal
There are easy and safe ways to dispose of leftover latex paint on your own now that the HCCRF is no longer accepting the paint due to its high disposal cost and low environmental impact. Here's what you can do:
Keep painting: Save leftover paint for a new project or paint scrap lumber or cardboard. Let the empty paint can dry, then throw it away.
Dry it up: Add kitty litter, shredded paper, or sawdust to absorb the remaining paint in the can, or pour it into a bag. After it dries, throw the bag or absorbent material and paint can away.
Donate it: Ask friends and neighbors if they need paint for a small project. Local schools or theater groups sometimes look for free paint for sets and art projects.
Store it: Save the leftover paint for touch-ups in the future. To prevent the paint from drying out, wrap the can's lid with plastic wrap, making sure the lid fits on securely and doesn't leak.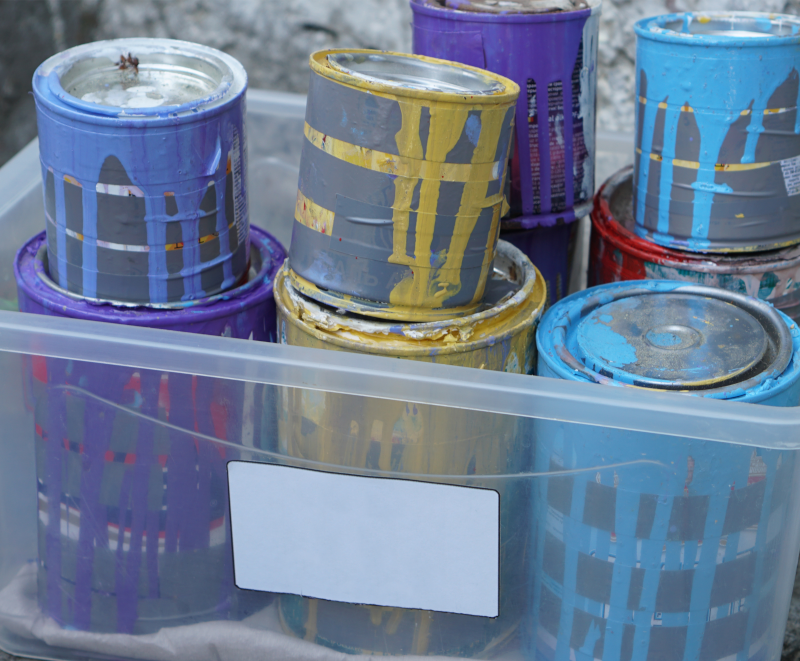 Contractor Demolition, Renovation and Construction Disposal
Non-household construction workers have their own permits and practices to follow when it comes to waste disposal. Information and links to specific permits can be found below. 
Asbestos and Lead Hazards in Demolition and Renovation Projects
Asbestos
Many buildings in Chicago, especially those built before 1978, were constructed or decorated with materials that may contain lead-based paint or asbestos. It is imperative that such materials be properly handled during demolition, renovation, alteration, repair, cleaning and maintenance activities to protect those who might come into contact with the debris, from the workers to the general public.
Therefore, contractors doing such work must comply with certain requirements set forth in the Chicago Municipal Code, including Sections 11-4-2150 - 11-4-2190, and must provide certain notifications to CDPH.
All notices must be submitted online through the City of Chicago Permit Portal at https://ipi.cityofchicago.org/Profile. A Notice of Asbestos Abatement form must be submitted to CDPH through the online portal at least ten working days prior to the start of any work that will disturb any amount of asbestos in any building, except single family homes. For emergency work, the Notice must be submitted no later than the following work day. See Section 11-4-2170(e)(3) of the Chicago Municipal Code.
Demolition
All demolition permit applicants must submit a Demolition Notice of Intent Form to CDPH through the City of Chicago online Permit Portal. The form has been updated recently to include requirements for more detailed reporting to ensure the protection of public health and the environment, such as planned measures to control dust and abate asbestos and other hazardous materials, as applicable.
For non-emergencies, the form must be submitted ten working days prior to the start of any non-emergency demolition of any building. For emergency demolitions, the notice must be submitted no later than one day before the start date of the emergency demolition. See Section 11-4-2170(a) of the Chicago Municipal Code.
Contractors with questions may email CDPHPermits@cityofchicago.org.
For more information, please see the info and documents below:
Construction and Demolition Debris Recycling
The Department of Public Health promotes the responsible separation and recycling of construction and demolition (C&D) debris to help contractors and property owners save on costly disposal fees while protecting the environment. Under the Construction and Demolition Site Waste Recycling Ordinance, contractors must:
To find out which projects must comply and how compliance is enforced, see the text of the ordinance. For more information about documenting your compliance with the C&D recycling requirements, read the C&D Recycling Rules and Regulations.
What is C&D Debris?
C&D debris is non-hazardous, non-contaminated solid waste resulting from construction, remodeling, repair or demolition projects on pavement, buildings and other structures. It may include:
Bricks, concrete, rock and other masonry materials
Wood, including non-hazardous painted, treated, and coated wood
Scrap metal
Plaster & Gypsum drywall
Plumbing fixtures and piping
Non-asbestos insulation
Roofing shingles and other roof coverings
Reclaimed asphalt pavement
Glass and plastics
Landscape waste
Benefits of C&D Recycling
Recycling C&D debris saves money. Contractors can save money through avoided tipping (disposal) fees and by reselling or reusing C&D materials on future projects. These savings can allow a firm to be more competitive on bids for C&D projects.
Recycling C&D debris is good for the environment. In the U.S., C&D debris accounts for 30% of all solid waste produced. Most of this waste goes to landfills. Recycling C&D debris conserves valuable landfill space and reduces consumption of resources.
On average about 500,000 tons of C&D are recycled annually, or a recycling rate of approximately 85% of total recyclable C&D debris generated.
How to Recycle C&D Debris
The first step in C&D recycling is to plan ahead. It is important to estimate how much and what types of material will be generated at the construction or demolition site. Then you can decide how the materials should be sorted and which recycling service providers you should hire.
For more information, the City provides a Construction and Demolition Best Management Practices Guide for C&D operations. This guide includes case studies and strategies for meeting the C&D recycling requirements.
A searchable database of reuse and recycling services may be accessed at Earth 911.
Supporting Documents & Resources
Highway Authority Agreement
A highway authority agreement is recognized as an "institutional control" for sites that have been remediated in accordance with the Illinois EPA's Tiered Approach to Corrective Action Objectives and where the Illinois EPA has determined that no further remediation is required as to the property(ies) to which the agreement is to apply. The City of Chicago has established a model highway authority agreement for those properties to which the agreement is to apply.
For additional information, please contact CDPH at 312.745.8295.
Supporting Documents & Resources
---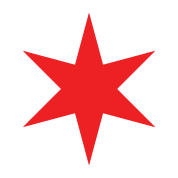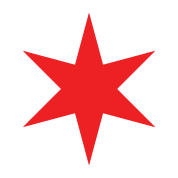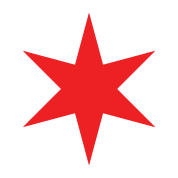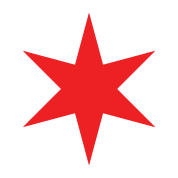 ---